Upgrading Methods Toward the Sawdust Rotary Dryer
Date: 22-11-2015 From: Fote Machinery Author: Fote Machinery
In recent years, many manufacturers are working hard to explore the methods for upgrading the sawdust dryer. Then, what's the upgrading methods? The following content will give you answers. If conditions are not allowed, installation numbers and sites of dam ring should be in accordance with the detailed situations. Since the inner drum in front of the dam ring is easy to be worn out, we Fote always uses the wear-resistant materials to thicken the steel plates at this area.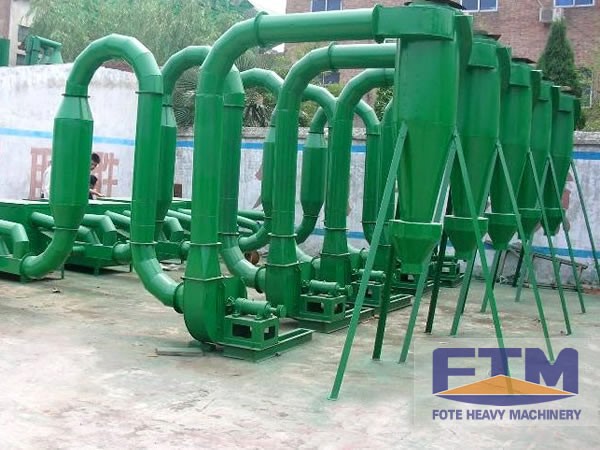 If the drying speed is too fast and it is hard to control the quality, we Fote can install several sets of lifting boards in the rotary drum. While, for the installation of lifting boards, we have to consider about the ventilating temperature and exhausted temperature. Cone feeder, being made by Fote Machinery and installed in the sawdust dryer, can retard the flowing speed of raw material in thermal belt, sufficiently absorb the heating energy, improve the rate for heat transfer, lower the temperature at the front head and avoid the rotary drum and dam ring being burned.
With regard to the X-sized lifting boards, they are useful to reduce the hot holes, prolong the stay time of raw material, improve the heat-transfer efficiency and reduce the loss of high-temperature gas. The installation of lifting boards should be reasonable. Or else, the drying efficiency of sawdust drying machine would be seriously influenced. Based on the excellent technology and predominant performance, Fote Machinery dedicates to the construction of national economy.