Two Important Systems of Sand Rotary Dryer
Date: 20-11-2015 From: Fote Machinery Author: Fote Machinery
For the drying work of sand dryer, the induced draught system and heating system are indispensable. With regard to the former, it can make the rotary drum ventilated. For the latter, it plays the role of keeping the temperature in drum stable. In order to make the quartz sand drying machine work effectively, the above two systems should work normally and effectively. For the induced draught system, it plays the roles of rapidly discharging the exhausted gas with high humidity and low temperature as well as improving the drying efficiency of river sand dryer.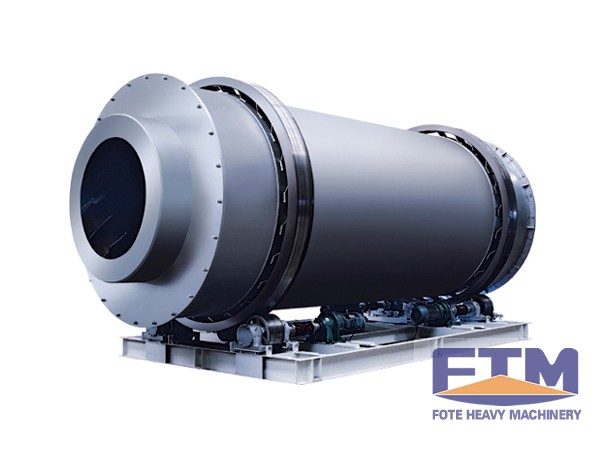 In order to avoid the steam in exhausted gas being coagulated and bring troubles for the dedusting work, the discharged temperature should be controlled at about 120-125℃. If temperature of discharged gas is lower than the 120℃, the wind inducing capacity of chimney can not overcome the fluid resistance of sand rotary dryer and its dedusting device. Therefore, we can use the boiler induced-draft fun to offer driving force for the ventilating of sand dryer.
During the actual working process of quartz sand drying machine, we can properly mix the cold air to lower the temperature if the flue gas in hot air furnace is overheated. In order to realize the control for the flue gas temperature, we can install a specialized mixing chamber between the combustion chamber and rotary drum. For cement enterprises, they can use the exhausted gas from preheater and cooler as the heating source. During the drying process for raw materials, the drying temperature should be confirmed according to the kinds of raw materials. Or else, the quality of finished products would be influenced.