Superior Advantages of Fote Three-drum Dryer
Date: 19-11-2015 From: Fote Machinery Author: Fote Machinery
Featured in compact structure, high working capacity and high rate of heat transfer between raw material and heating medium, the three-drum dryer is very good in drying effect. With remarkable features of reliable operation, low energy consumption and high thermal efficiency, the three-drum drying machine is easy to be automatically controlled. Along with the economic development, more and more manufacturers of three-drum dryer are established. As the NO.1 brand of China Mining Machinery, Fote is the most competitive among so many manufacturers.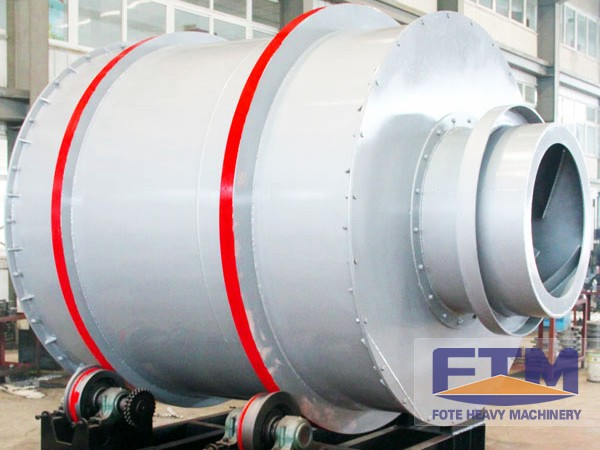 With wide application ranges, the three-drum drying machine can be widely used for materials like mineral slag, clay, coal slime, coal ash, iron powder and mining materials, etc. As a professional manufacturer of three-drum drying machine, Fote thoroughly solves the problems of air leakage and poor sealing between rotary drum and hot air furnace. Compared with the rotary dryer, the three-drum dryer is about 20% smaller in investment.
Besides, the three-drum drying machine do not need the construction of workshop. Being forged with the heat-proof and wear-resistant alloy, the three-drum dryer is much longer in service life and easier for maintenance. Since the technical content of three-drum dryer is very high, the thermal efficiency can reach to 92.8%.
With the near target to establish the NO.1 brand of China mining machinery, Fote Machinery never stops its way to offering the best products and services for customers. If you are interested in the Fote three-drum dryer, please leave messages our official website or directly email us at vip@sinoftm.com. We will reply to you as soon as possible.