Sawdust Drying Machine of Fote Machinery
Date: 23-12-2015 From: Fote Machinery Author: Fote Machinery
There are two drying ways: direct drying and indirect drying. As its name implies, direct drying means to dry materials without the help of any mediums. As to the indirect drying, it needs the help of inwall, which plays the role of transmitting heating energy to raw materials. Sawdust dryer, with another name of sawdust drying machine, is mainly used to dry materials like corn straw, soybean straw, cotton straw, wheat straw, sorghum straw, wood flour, wood shavings, saw dust, ginkgo leaf and mulberry leaf, etc.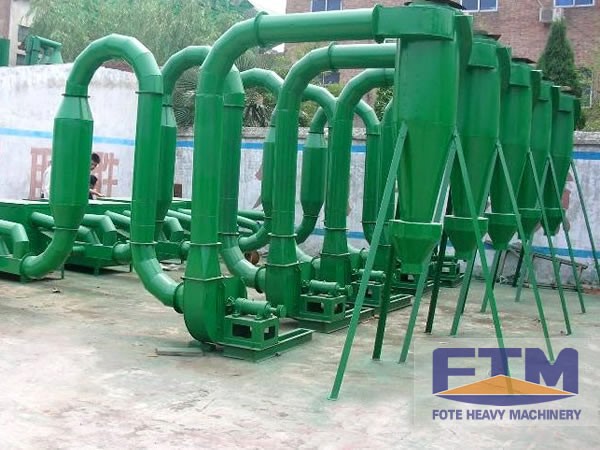 With wide application ranges, finished products of sawdust rotary dryer can be used for industries like straw briquette fuel, charcoal machinery, wood flour fuel, sawdust briquette and husbandry, etc. For users of any dryers, the most troublesome problem is energy conservation. For those traditional dryers, they are quite low in the drying technologies and high in energy conservation. They can not meet the changing demands of users. As a professional supplier of sawdust rotary dryer, Fote Machinery has done a lot of efforts to improve the energy-conserving performance.
With regard to the drying mode of sawdust dryer, Fote Machinery changes it from the single drying to the united drying. For the single drying, its largest shortcoming is great energy consumption. While, for the united drying, it is unrestricted by the kinds of raw materials. What's more, the finished products are excellent either in the color or in the size. Under the mode of united drying, the energy consumption is much less than that of single drying.
Surprises for you on our website!