Operational Technique for the Sawdust Rotary Dryer
Date: 18-11-2015 From: Fote Machinery Author: Fote Machinery
In order to prolong the service life of sawdust dryer, the operational work is of significant importance. Due to different structures, different machines have different operational methods. The following content will discuss about the operational methods of sawdust dryer machine. During the working process of sawdust dryer, the cover should be well placed. For the dismantling work, the sawdust dryer machine should be halted. Remember, the rotary drum should not be overloaded.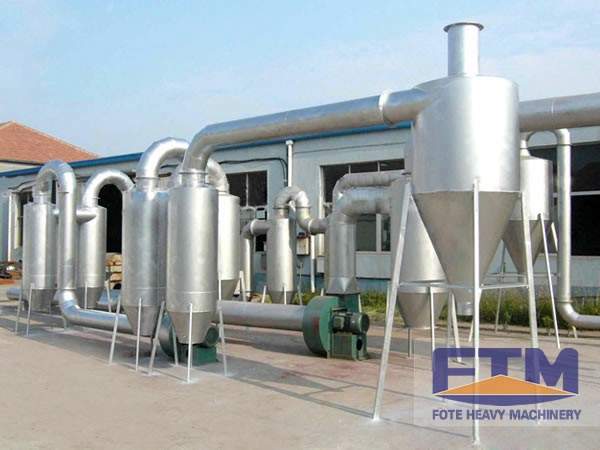 If you want to make the drum stop working, you should firstly shut down the dynamo, then use your feet to trample the braking vane. Before running the sawdust drying machine, you should firstly check the joint of electricity, then check the site of rotary drum, connect up the electricity, open the upper lid and make the rotary drum run. If the heating wires are connected up for 5 seconds while no air is discharged out, you should shut down the sawdust rotary dryer and check whether the air outlet is blocked.
With the strategic thought of green industry and internationalization, Fote Machinery is trying its best to integrate the most advanced technologies, high-leveled intellectuals and world-level theories into the development process. The above effort can be the strong support for the internationalized development of Fote Machinery. We will offer you the most suitable products once you work with us.
Interested in our products? please leave messages our official website or directly email us. We will reply to you as soon as possible. Looking forward to working with you in the near future.