Working Principle of Fote Sludge Drying Machine
Date: 06-01-2016 From: Fote Machinery Author: Fote Machinery
Coal slime dryer, also named as sludge dryer, is mainly used to dry materials like slime, raw coal, flotation clean coal, mixing clean coal, slag, clay, bentonite, limestone, sand, quartz stone, metal concentrate and so on. With wide application ranges, the coal slime dryer can be used for industries like slag industry and sand making industry. Raw materials, being fed into the inner cylinder, are dried in the down-flow way. Then, raw materials, moving into the intermediate cylinder, are dried by the back-flow way.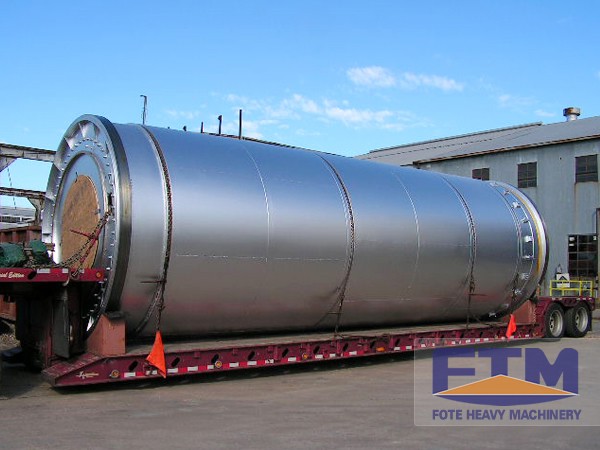 Under the lifting up and down of lifting boards, raw materials are gradually dried by the way of screw rolling. For materials in the intermediate cylinder, they are repeatedly lifted up and down. They move by taking the two steps forward and one step back. By taking the heat dissipated from the interior cylinder and exterior cylinder, materials in the intermediate cylinder are dried in the shortest period. When the temperature of hot air in the air heating furnace reaches to the 350℃, all kinds of devices start to work under the guidance of PC system.
For the conveyors, they can deliver the wet materials with water content less than 20% into the scattered feeder. Scattered feeder, playing the roles of scattering and delivering at the same time, can evenly feed the materials into the belt conveyor of coal slime dryer. Then, materials are evenly fed into the rotary drum by firstly entering into the storage silo and then through the spiral feeder.
Interested in the sludge dryer of Fote Machinery? Click the website to get the E-books of coal slime dryer for free.