Working Details of Fote Wood Shavings Dryer
Date: 15-06-2016 From: Fote Machinery Author: Fote Machinery
Working principle of wood chip dryer is as followings. Raw materials, fed into the inner layer of drum by feeder, are dried in down-flow way. Under the work of lifting boards, raw materials are continuously lifted up and down. During the lifting process, raw materials contact with the hot air and are partly dried.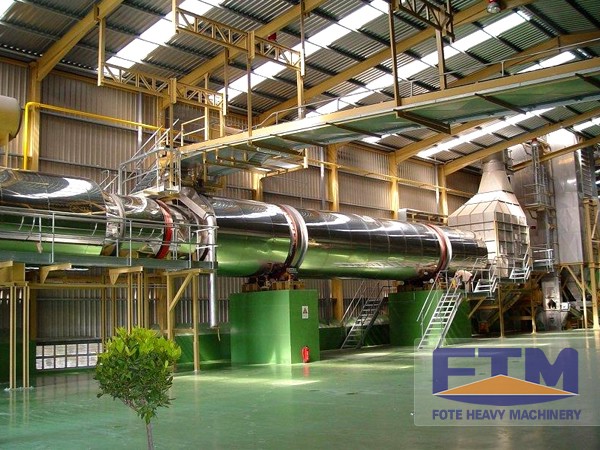 Then, raw materials move to another layer and realize the counter-current drying. After certain periods, raw materials are fully dried. When temperature of hot wind in heating furnace reaches to 350℃, all devices in wood chip dryer begin to work under the guidance of PC system.
Wood materials with water content less than 20% are delivered into the distributing feeder by delivering device. The distributing feeder can distribute and deliver wood materials. Through the belt conveyor, storing bin and spiral feeder, wood materials are evenly delivered to the drying drum.
Compared with the traditional rotary dryer, the wood chip dryer can save at least one third energy. The production cost is saved. At present, drying technology of wood chip dryer is the most advanced around the world. After talking about the working principle of wood chip dryer, let's come to see some key points which are needed for notice during the working process.
If wood materials have 20% water content, then the dried wood will have 2% water content. And this is the drying capacity of wood shavings dryer. Leave your email on website to get the price!