What You Can do to Operate the Wood Chip Dryer?
Date: 17-06-2016 From: Fote Machinery Author: Fote Machinery
To avoid the dew of wood chip dryer, you should strictly control the sulfur content in raw materials and fuels, reduce the content of sulfur dioxide in smoke and lower the dew temperature. Besides, you should stabilize the three balances like feeding speed, discharging speed and hot wind speed.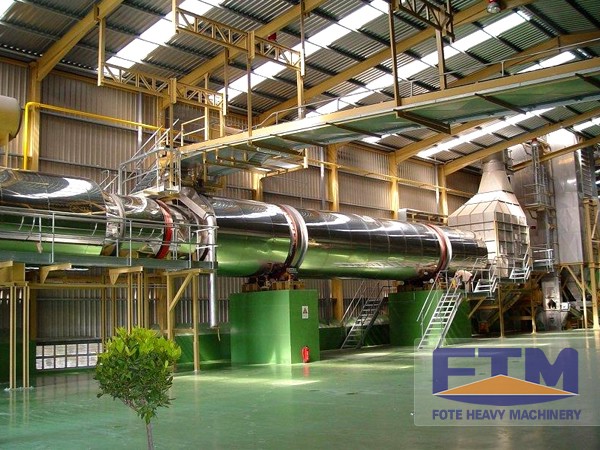 As to the temperature of exhausted gas, it should be controlled at 15℃ higher than dew point. Wet materials to be fed into wood chip dryer should be controlled at amount. If temperature of exhausted gas near to the dew point, you should stop the feeding work. When amount of wet materials decreases, you should elevate the temperature of heating furnace and then run the wood chip dryer normally.
When wood chip dryer stops working, you should immediately clean the dust. Before every stop of wood chip dryer, you should remove the dust in filtering bag and ash hopper to prevent it from being wet. To prevent the heat in dedusting device from being dissipated, you should make the heat in shell, ash hopper and wind pipe be well insulated.
According to the feature of exhausted gas and combine the type of dedusting device, you should select suitable filtering materials. As a supplier of wood chip dryer, Fote Machinery has made the production for more than 30 years and exported its products to countries like Pakistan, America, India and Indonesia, etc. Leave your email on website to get the best price!