How Does the Wood Shavings Dryer Work?
Date: 21-06-2016 From: Fote Machinery Author: Fote Machinery
Along with the connection with international machinery, wood chip dryer develops rapidly. The development of dryer is indispensable from the scientific development, while the scientific development also impels the technologies upgrade of dryer. Through the belt conveyor or hopper elevator, raw materials are delivered to the hopper.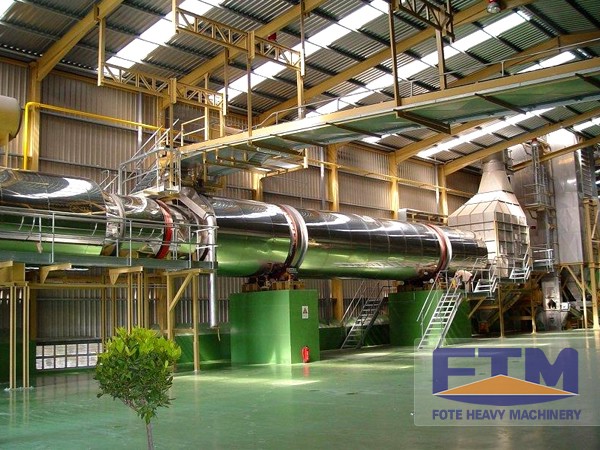 Then, thorough the feeder of hopper, raw materials are fed into the feeding mouth through pipe. To make raw materials smoothly flow into drying machine, the inclination of feeding pipe should be larger than the national angle of raw materials. During the moving process, wet materials are directly or indirectly heated by medium and dried, then discharged out through belt or spiral conveyor from discharging mouth.
Along with the revolution of rotary drum, raw materials move to the lower end under the gravity force. On the wall of rotary drum, there are lifting boards, which play the roles of lifting up and down raw materials, widening the contacting area between raw materials and hot air, accelerating the drying speed and making raw materials move forward.
The heat carrier is generally classified into hot air and smoke gas. After heating carrier passes the drying device, you need to use the cyclone separator to collect the raw materials in gas. If you want to further reduce the dust content in exhausted gas, you need to equip the wood chip dryer with bag filter or dust washer.
Interested in the price of wood chip dryer? By clicking the characteristics of get the quota, you will see the talking window. In there, you can directly talk with our on-duty engineers. You can ask every thing related with mining production.