Tittle-tattle on Fote Wood Shavings Dryer
Date: 23-06-2016 From: Fote Machinery Author: Fote Machinery
Dryer is the equipment that enjoys the fastest developing speed. Along with the serious pollution of environment, more and more countries participate in the way to treat pollution. When designing the wood chip dryer, Fote technicians are careful in reducing the eruption between key parts and inertia force between drum and raw materials.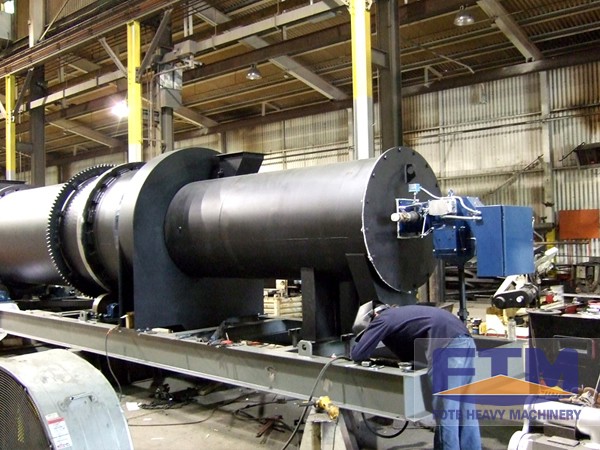 By doing so, actually, they want to avoid the electric leakage during the working process. The drying work of wood chip dryer is filled with the chemical and physical changes. These changes will make the drying work more and more excellent. Except for the wood chip dryer, Fote Machinery also produces other newly-type dryers like coal slime dryer, industrial dryer, sand rotary dryer and sawdust dryer, etc.
For raw materials which are delivered into wood chip dryer, their water content will be well kept to avoid the larger fluctuations. If water content becomes greater, output of wood chip dryer will decrease. Finished products will be less than satisfactory. If water content in raw materials is smaller, temperature of exhausted gas will rise.
More seriously, finished products will be excessively heated and their output will be a problem. To deal the wet materials with water content higher than 60%, you should use the way of mechanical dehydration to finish the pre-dehydration work. As to selecting the dryers, you should take the property of raw materials into account like shape, feature and water content.
Interested in the price of wood chip dryer? Send inquiry to website!