Why Fote Rotary Drum Dryer is Regarded as the Best?
Date: 16-10-2015 From: Fote Machinery Author: Fote Machinery
Rotary drum dryer, as an advanced dryer, is mainly used to dry materials like mineral slag, limestone, clay, biomass materials and so on. Dried products of rotary drum dryer can be widely used for industries like construction material, metallurgy, chemical engineering, cement production and ceramic industry, etc. Wet materials in the drying drums are repeatedly lifted up, dispersed and scattered. Gradually, raw materials in large blocks are crushed into fine particles. Under the full contact with hot air, wet materials are turned into dry particles. Featuring in large working capacity, low fuel consumption, even drying and less time for cleaning material, rotary drum dryer is definitely a good helper for you.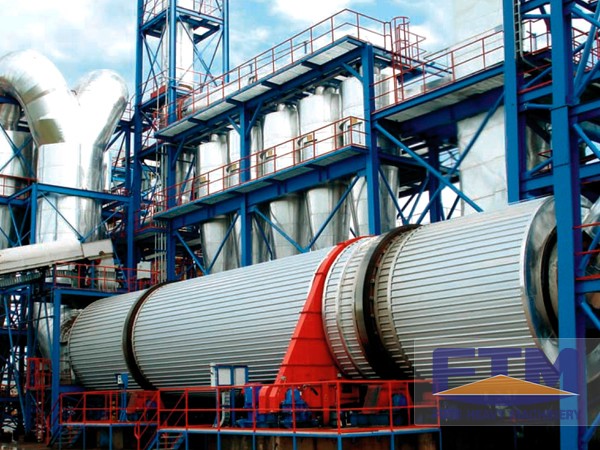 Since an advanced system for fuzzy control is equipped, It is easy to realize the automatic control for product quality and great increase of drying output at the same time. Rotary drum dryer has strong power for resisting the high temperature. Hot air, as the drying medium can rapidly dry the raw materials. Rotary drum dryer is characteristic in strong extensibility. Similar with other dryers, the rotary drum dryer enjoys the features of simple design, reliable operation, small floor space and easy maintenance.
Since the rotary drum dryer takes the hot air as the drying medium but not the traditional fire, the thermal efficiency can reach to 60%. Being structured in the self-aligning rollers, rotary drum dryer can operate reliably and smoothly. Besides, you can control the water content in finished products by adjusting the rotary drum dryer. If you want to work with us, please leave messages our official website http://www.ft-dryer.com or directly email us at vip@sinoftm.com. We will reply to you as soon as possible. Sincerely welcome you to come for site visit and inspection.