Why Bosses Like the Fote Rotary Drum Dryer?
Date: 15-10-2015 From: Fote Machinery Author: Fote Machinery
If you are interested in the industries like construction materials, metallurgy, chemical engineering and cement production, rotary drum dryer must be no stranger to you. Why the rotary drum dryer is so popular among the above industries? Today, this paper will lead you to see the charm of rotary drum dryer. As a kind of advanced machine, rotary drum dryer belongs to the type of mining machinery. It is mainly used to dry materials like mineral slag, limestone, coal powder and clay, etc. It remarkably features in high working capacity and easy operation.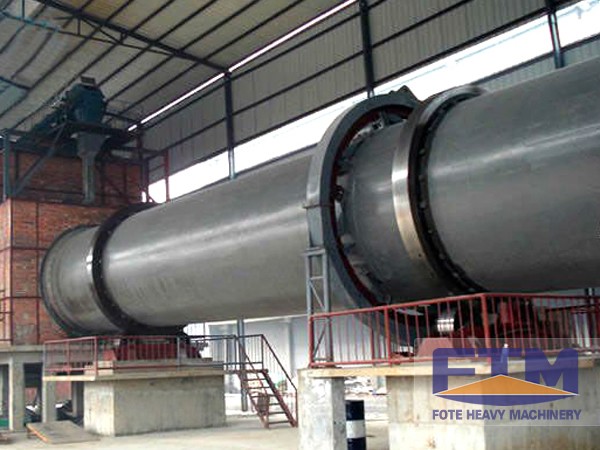 As the NO.1 brand of China mining machinery, Fote Machinery has made the production for more than 30 years. Rotary drum dryer in Fote Machinery can be classified into two types according to the heat-transfer modes between drying medium and wet materials. Rotary drum dryer in the mode of indirect heat-transfer is less used since it is rather complicated in structure and inefficient in thermal efficiency. While, rotary drum dryer in direct heat-transfer is more than satisfactory.
With products being exported to countries like India, Pakistan, Japan, Australia, Fote has been well-received around the world markets. Fote always regards the quality as life and customer as God, since quality is the base for further development and customers are the parents of Fote. If you want to work with us, please leave messages our official website http://www.ft-dryer.com or directly email us at vip@sinoftm.com. We will reply to you as soon as possible. Sincerely welcome you to come for site visit and inspection.