How About Investing the Project of Lignite Dryer?
Date: 20-10-2015 From: Fote Machinery Author: Fote Machinery
As an ideal machine for deal lignite, the lignite coal dryer is well-received among the world markets by virtue of some characteristics and exclusiveness. Since several fittings and devices are easy to bring vibrations and noises during the working process of lignite coal dryer, improvement on the structure of lignite dryer has become an important task for realizing the alleviation of vibration, noise and pollution.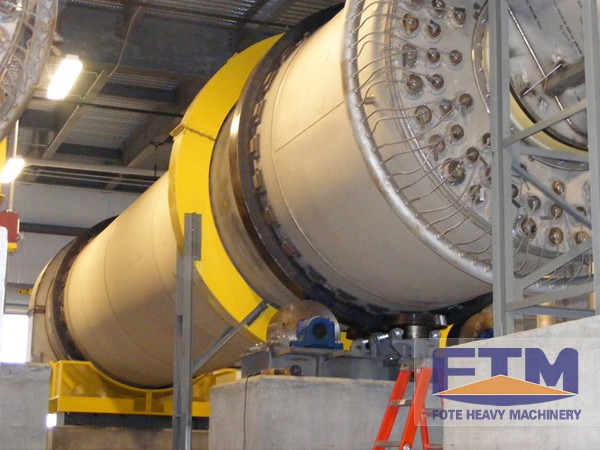 In order to establish the solid bases for scientific construction and stimulate the rapid development of economy, Fote Machinery firmly insists on the principle of mutual coordination between export and import, promotion between communication and cooperation as well as advancement between platform and talents. By virtue of the world-level drying technology, coal ash dryer can make the raw lignite with water content about 35%-40% into dried lignite with water content about 15% to 20%. Thermal value of dried lignite can vary from 30% to 50%.
The dried lignite, taking the places of bituminous coal and kilkenny coal, can be used in the power plant. With huge market potential, the brown coal dryer can be widely used for enterprises like mining, tailing recovery and coal utilization. Featuring in small invest, fast effect and short period for capital recovery, the investment project of lignite coal dryer can be a good choice. If you invest the lignite dryer, purposes of safe operation, high drying efficiency and zero emission are no objects. If you want to work with us, please leave messages our official website http://www.ft-dryer.com or directly email us at vip@sinoftm.com.