What You Need to do When Running the Lignite Dryer?
Date: 22-10-2015 From: Fote Machinery Author: Fote Machinery
At present, we are in the machinery times. Machines are closely contacted with our daily lives. As a kind of large-sized drying machine, the lignite coal dryer would have more or less failures after long-term working. Then, how to effectively avoid the failure rate of lignite dryer? At first, the lignite coal dryer should not work under too high or low temperature. If the lignite dryer works in moderate temperature, oxidation level of key parts can be lowered as much as possible. At the same time, foreign matters do not have to chance to enter into the coal ash dryer.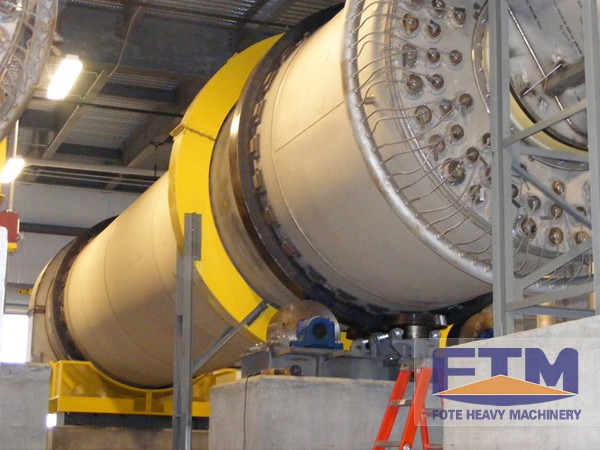 Secondly, you should overhaul the brown coal dryer frequently in strict accordance with the operational standard. For failures either small or large, you should timely repair so as to ensure the normal operation and lubrication. During the working process of lignite coal dryer, if there are some abnormal sounds, you should immediately check the nipping distance between gear and pinion after the shut-down. If the pinions are worn out, you should timely change them with new ones. In order to avoid the entry of dust, the gear cover should be sealed in perfect situation.
If you want to maintain or prolong the service life of gears, sufficient and frequent lubrication is indispensable. If water content in dried lignite is too much high, you should increase the using amount of fuels and reduce the feeding amount at the same time. As long as you use the lignite dryer in strict accordance with the regulated standard, the machine can exert its greatest value. Want more information? please leave messages our official website http://www.ft-dryer.com or directly email us at vip@sinoftm.com.