Fote Machinery: Do What Customers Need
Date: 24-10-2015 From: Fote Machinery Author: Fote Machinery
With favorable prospect, feasible drying technique, wide application ranges and high additional value, the lignite coal dryer is a good choice for investment. Design plans of Fote Machinery have passed the technical appraisal. New technologies of crushing first, dispersing second and drying last make the working process of lignite coal dryer more continuous and industrialized. By virtue of this new technology, water content in raw lignite is reduced a lot.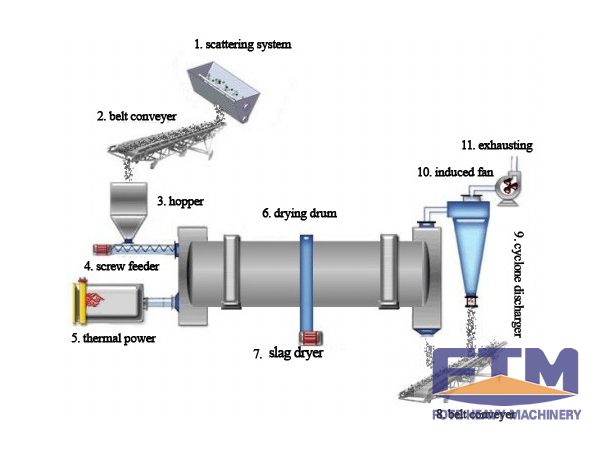 Since we add the crushing and dispersing processes into the drying work, the drying effect for raw lignite is improved a lot. Since the design plans of Fote lignite dryer has passed the international technical appraisal, it is worthy of your trust. Severe competition between manufacturers of brown coal dryer in the aspects of equipment performance, manufacturing technique, outlook design and after-sales service, has imperceptibly stimulated the development of machinery industry.
It is believed that this virtuous circle can continuously inject new elements for the drying field. The drying technique of Fote lignite dryer, regarded as the pioneer at home, opens a new road for the overall utilization of lignite material and offers strong promise for the continuous run of enterprises. As a professional manufacturer of lignite dryer, Fote Machinery integrates the scientific research, project design and site installation together.
Supported by the world scientific technologies and driven by the world-level core technique, Fote has established favorable relationships with many famous scientific institutions at home and abroad. Based on the roots of excellent competency, solid technological power, superior product quality and honest management theory, Fote occupies by market, creates market by service and leads market by popularity. Lignite dryer for sale: http://www.ft-dryer.com