What Can You Get by Using the Lignite Dryer?
Date: 20-10-2015 From: Fote Machinery Author: Fote Machinery
Nowadays, along with the gradual development of drying equipment industry, markets for the drying equipment are more and more complex. Under the severe market competition, persistent innovation is the only way for the further development of lignite coal dryer. Lignite coal dryer, also named as lignite dryer for short, is mainly used to dry materials like raw coal, lignite coal, coal slime, coal powder and float fine coal, etc. Since the raw material always exist in the shape of briquettes with high water content inside, we equip the coal ash dryer with several lifting boards. Or else, the drying work would be seriously influenced due to the factor of raw material.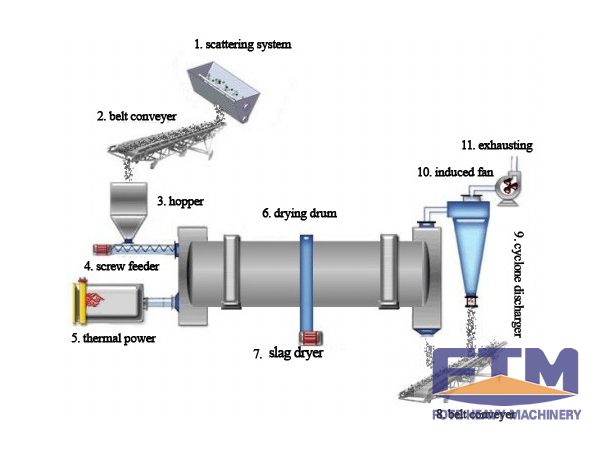 If you want to use the dried lignite for supplying the power plant, boiler room and coal yard, water content inside less than 13% is OK. If you need the dried lignite with water content less than 10%, you'd better install a dedusting device to recycle the tailing dust for the fear of the discharge of dried lignite along with the induced draught system of coal ash dryer. Drying lignite material with medium or low temperature, the brown coal dryer can rapidly crush, disperse and dry the lignite briquettes.
Lifting boards, being installed in the lignite dryer, can widen the contacting area between hot air and raw material and accelerate the drying speed. If you want to work with us, please leave messages our official website http://www.ft-dryer.com or directly email us at vip@sinoftm.com. We will reply to you as soon as possible. Sincerely welcome you to come for site visit and inspection. Looking forward to working with you in the near future.