What Can Fote Lignite Dryer do for You?
Date: 20-10-2015 From: Fote Machinery Author: Fote Machinery
As a kind of grizzle featuring in high carbon content, water content and easy fugitiveness, the lignite coal was often discarded before the invention of lignite coal dryer. Lignite coal dryer, also named as lignite dryer for short, is often used as the stimulant for the further application of lignite waste. Taking the lignite coal dryer into use can make the lignite coal exert the greatest value. Therefore, the lignite coal dryer is worth to being recommended. What's the value of dried lignite? The following content will give answers.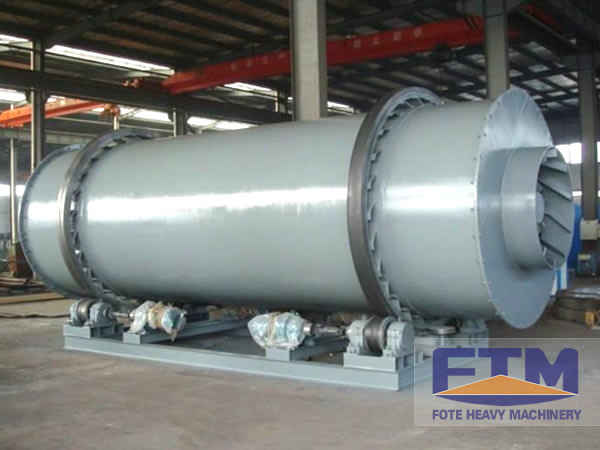 The dried lignite can be used for industrial boilers and lives of local residents. What's more, as the important fuels for power plant, the lignite material can lower the production cost to the largest extent. Besides, as the additive for brick production, the dried lignite can make the brick quality be improved a lot. Based on the technologies of traditional rotary dryer, we make a lot of breakthroughs and produce the coal ash dryer. With regard to the drying detail of brown coal dryer, heat exchange between raw material and hot air is more sufficient, scientific and reasonable. All kinds of drying indexes have reached to the world levels.
As a professional supplier of lignite coal dryer, Fote Machinery has considered a series of factors when developing the lignite dryer like desires of customers, energy consumption and environmental protection. After collecting these factors, Fote technicians and engineers begin to make researchs and developments. If you want to work with us, please leave messages our official website http://www.ft-dryer.com or directly email us at vip@sinoftm.com. We will reply to you as soon as possible.