Ways to Improve the Output of Three-drum Dryer
Date: 09-11-2015 From: Fote Machinery Author: Fote Machinery
The three-drum dryer, also named as three-drum drying machine, features in small floor space and strong working capacity. Compared with the previous three-drum dryer, the new one is much smaller in body size and radiant area as well as higher in heat utilization ratio. The above upgrades are very helpful for enterprises. Of course, for most users, the most significant upgrade is output. How to improve the output of three-drum drying machine? The following content will give you answers.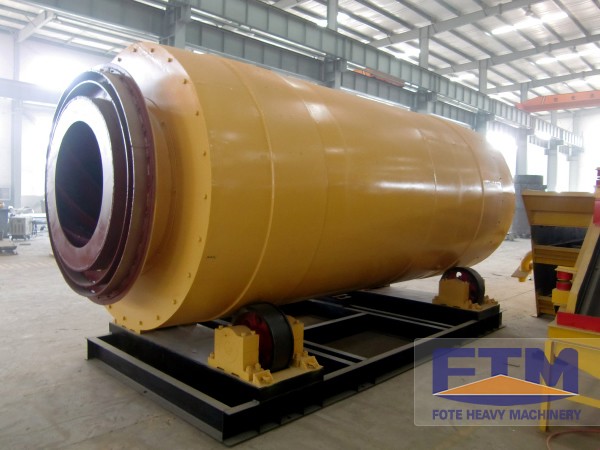 At first, you can equip the three-drum dryer with lifting boards to widen the contacting area between hot air and raw material. Remember, the lifting times should not be too frequent. Or else, the fine particles would fly away by the wind force. In order to improve the drying efficiency of three-drum drying machine and make the drying effect more than satisfactory, you should control the working frequency of lifting boards as good as possible.
If you want to make the three-drum dryer more efficient, you need to ensure that the size of raw material is matching with the feeding size of three-drum dryer. If the size of raw material is larger than the feeding size, the drying work will be of great difficulty. Besides, large briquettes are not easy to be lifted up during the lifting process. Therefore, before the working process of three-drum drying machine, you should ensure the size of raw material is in the limited scope. What's more, the size of raw material should be as even as possible. Looking forward to working with you in the near future.