Ways to Avoid the Over-heating of Three-drum Dryer
Date: 08-11-2015 From: Fote Machinery Author: Fote Machinery
By virtue of the advanced technologies, reasonable operational parameters and simple operation, the three-drum dryer is mainly used to dry materials like mineral slag, clay, coal, iron powder, mineral powder, mortar and yellow sand, etc. During the working process, the three-drum dryer is easy to be overheated in some local areas. How to avoid this problem is the discussing point of this paper.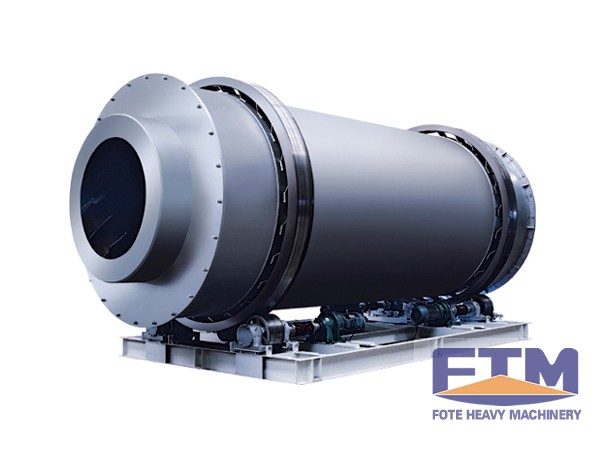 If the feeding amount is not stable, the normal work of preheater, precalciner and three-drum dryer is easy to be influenced. Since the work of fuel addition is somewhat laggard, some areas of three-drum drying machine are easy to be overheated. If coal powders in the head of three-drum dyer can not be fully burned, the coal remains will move to the drum end for sequential burning.
Therefore, based on that reason, there is no doubt that some local parts of three-drum drying machine will be overheated. Operators should operate the three-drum dryer in accordance with the regulations. If so, the three-drum drying machine can operate normally for a much longer period. Being made up of parts like dynamo, reducer, shaft coupling, gears, pinions and gear cover, the three-drum dryer can work by itself or with other machines to form production lines.
Your satisfaction is the endless pursuit of Fote Machinery. If you are interested in the Fote three-drum dryer, please leave messages our official website or directly email us at vip@sinoftm.com. We will reply to you as soon as possible. Sincerely welcome you to come for site visit and inspection. Looking forward to working with you in the near future.