Unique Advantages of Fote Three-drum Dryer
Date: 06-11-2015 From: Fote Machinery Author: Fote Machinery
Featuring in compact structure, simple operation and high thermal efficiency, the three-drum dryer can be regarded as the first choice for drying materials. For three-drum drying machine, it is easy to realize the automatic control. By virtue of this superior advantage, you can save a lot of cost for hiring operators. At present, there are many manufacturers of three-drum dryer in the world markets.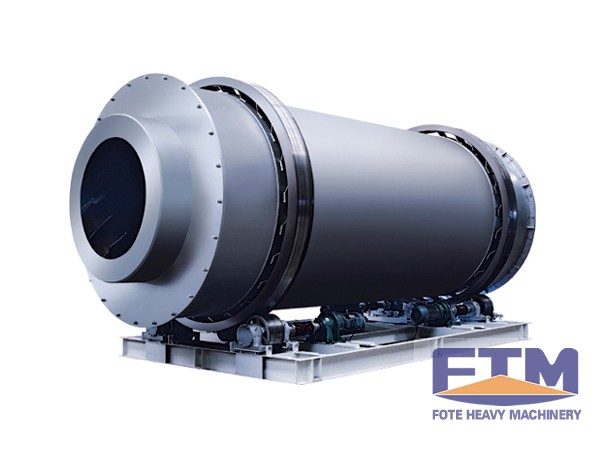 Most of them are confronted with the dilemma of difficult marketing. While, for Fote Machinery, we do not need to worry about this dilemma. Why? The following content will give you reasons. With wide application ranges, the three-drum dryer is suitable to dry materials like mineral slags, clay, coal slime, coal ash, iron powder, mineral stone and chemical engineering, etc. You do not need to worry about the sealing condition between rotary drum and hot air furnace, since Fote Machinery has done a lot of effort to eliminate this problem.
Besides, you do not need to specially build a workshop for three-drum dryer. The floor space of three-drum dryer is relatively small, so you can save a lot money. Being made by the alloy featuring in strong resistance to heat and wear, the three-drum dryer enjoys the remarkable features of long service life and convenient maintenance. By virtue of the advanced technologies, the thermal efficiency of three-drum drying machine can reach to 92.8%.
If you are interested in the Fote three-drum dryer, please leave messages our official website or directly email us at vip@sinoftm.com. We will reply to you as soon as possible.