Way to Deal the Blocking of Sand Rotary Dryer
Date: 18-11-2015 From: Fote Machinery Author: Fote Machinery
For the blocking problem of sand dryer, it is always the most concerned problem waiting for treatment. This paper mainly discusses about the reasons and solutions to this failure. Materials for blocking the sand rotary dryer are mainly some mechanical matters. If blocking problem occurs, we can judge it from two aspects. One is the sudden rise of pressure in high-pressure pump. The other is the remarkable rise of temperature in discharging mouth.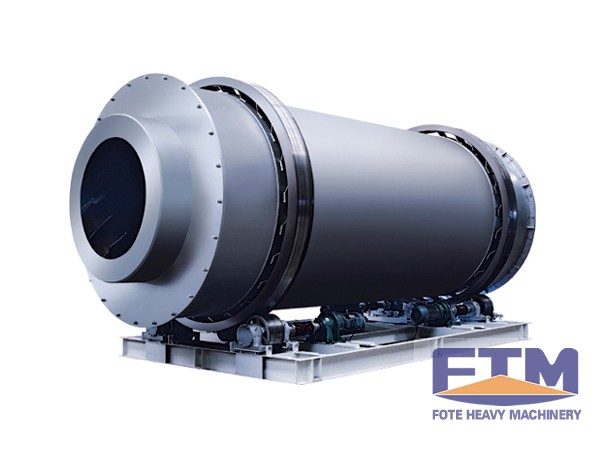 If the quartz sand drying machine is partly blocked, the pressure changes of high-pressure pump will not be too remarkable. While, the temperature at the discharging mouth of sand rotary dryer would be remarkably improved. No matter what situation occurs, we should immediately resolve. Or else, a lot of waste materials would be produced.
Filter, as a device used for filtering the foreign matters in raw materials, is of significant importance for the working efficiency of river sand dryer. The selection of screen for filter should be adapted to the feeding mouth and aperture of river sand dryer. Camera, as a device used to observing the drying condition of raw material, can timely transfer the drying condition to the television monitor in the control room. For operators, they can immediately master the drying work of river sand dryer and solve failures.
With an area about 100,000 square meters and two large-sized heavy duty industrial workshops, Fote Machinery is one of the large-sized mining machinery manufacturing and exporting bases in China. Our equipment includes more than 200 sets of large and medium sized metal processing, riveting and installing machines. The maximum lifting capacity is about 300 tons.