Way of End Face Seal for Fote Kiln Dryer
Date: 11-03-2016 From: Fote Machinery Author: Fote Machinery
Featured in the wide application ranges, strong working capacity and high working efficiency, kiln dryer is more and more popular in these years. For the finished products of kiln drying machine, they can be used for industries like metallurgy, chemical engineering, construction materials and mining, etc. With regard to the sealing type of kiln dryer, it has two kinds respectively named as labyrinth seal and end face seal.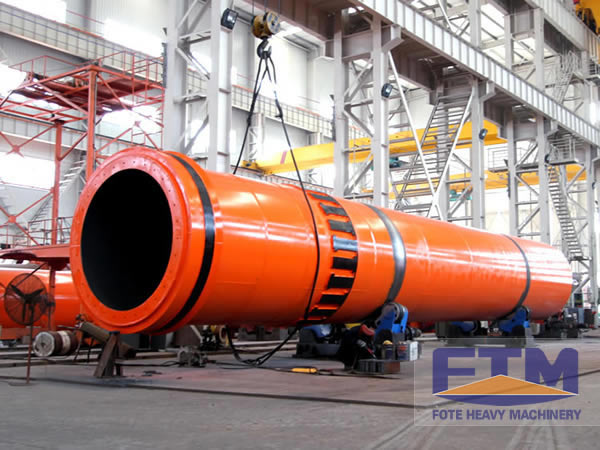 For the end face seal, it is more used for kiln dryer. For the end face seal, it is axially equipped with the asbestos cord. For the stationary ring, it is fixed on the furnace wall. For the distance between movable sleeve and stationary ring, it is filled with asbestos cord and pressed by the hold-down ring. For the ends of asbestos cord, one of them is fixed while the other is firmly strained by the hammer through the movable sleeve.
For the hammer, it not only plays the role of firmly straining the asbestos cord, but also pressing the sealing ring on upper face of movable sleeve and rotating seal ring on rotary drum together. For the type of end face seal, it adapts to the axial and radial swing of rotary drum. With excellent sealing effect, the end face seal is more used for kiln dryer. Due to the complex structure and rapid seal of sealing ring, the end face seal is not favorable for kiln dryer of Fote Machinery.
By making detailed comparisons, you can clearly see the importance to equip kiln dryer with end face seal. Discounts for you on website of Fote Machinery!