Upgrading Technologies of Lignite Coal Dryer
Date: 17-09-2015 From: Fote Machinery Author: Fote Machinery
Lignite upgrading refers to the process of removing wax, free humid acid and water out of the lignite by organics like methylbenzene and high temperature respectively. Actually speaking, the lignite upgrading is a dehydration process. The commonly-used method around the world for dehydration is by using the lignite coal dryer. The upgraded lignite is more easy to be used, transported and stored. After the repeated experiments, the upgrading technologies for lignite, with hot smoke as heating medium, combine the advantages of fluidized bed and rotary drying together.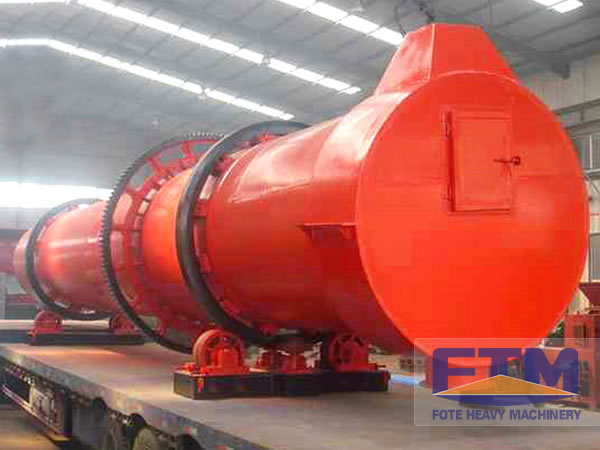 Compared with the existing rotary drying technology, the upgrading technology is more effective and excellent. Since the fluidized bed is added in rotary drum, heat and mass exchanges during the drying period are intensified. At the same time, the contacting time between material and hot air in rotary drum is prolonged. Therefore, the whole drying ability of lignite dryer is improved significantly. Compared with the drying technology of fludized bed, the upgrading technology can effectively lower the pressure drop of fluidized bed and demands for fan total head.
Combined with the rotary drum, the upgrading technology can effectively control the stay time of lignite material in coal ash dryer. Besides, the upgrading technologies do not need the heat exchanger in complex structure. Based on the reserved drying advantage of fluidized bed, demands for the brown coal dryer are totally simplified. After being authorized by the international ISO9001, Fote products are more and more popular among the world markets. Compared with other counterparts in China, Fote pays much attention to the service quality. If you need our products, please click the website and leave messages on it: http://www.ft-dryer.com. We will reply to you as soon as possible.