Different Roles of Fote Sand Rotary Dryer
Date: 16-09-2015 From: Fote Machinery Author: Fote Machinery
As its name implies, the sand dryer with another name of quartz sand drying machine is mainly used to dry all kinds of sand materials. The finished products can be widely used for industries like slag industry and sand making industry. Sand dryer can perform the function of heat exchange. Inside the quartz sand drying machine, temperature must be well distributed. Therefore, requirements in every stage for heat exchange during the manufacturing process of cement clinker can be satisfied. River sand dryer can perform the function of chemical reaction. During the manufacturing process of clinker, a series of chemical and physical reactions occur.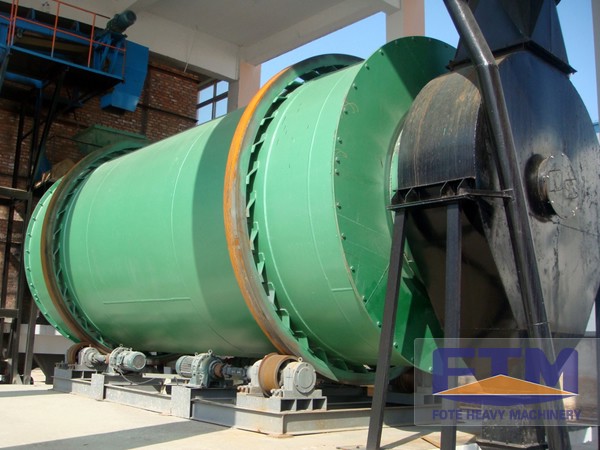 The sand rotary dryer can be regarded as an ideal chemical reactor. In different stages for processing different minerals, either for the requirements of heat and temperature or for the time, the sand dryer can be able to meet. Since the quartz sand drying machine has thermal force field inside featuring in long stay time, toxic and harmful wastes being discharged out by industries of chemical engineering and medicine can be effectively degraded. At the same time, lots of heavy metal elements in wastes can be solidified into clinkers as stable salts. The river sand dryer can effectively avoid the secondary pollution.
Morality oriented, people will be honest; quality rooted, product will be excellent. Being the NO.1 brand of China mining machinery, Fote products are famous of remarkable features of high working efficiency, reliable operation and easy maintenance. All these features are the result of several years' painstaking research and development. Service life of Fote products is almost three or four times that those of counterparts. Rotary sand dryer price: http://www.ft-dryer.com/products/Sand-dryer.html.