Superior Advantages of Fote Rotary Dryer
Date: 17-09-2015 From: Fote Machinery Author: Fote Machinery
Rotary dryer, also named as kiln dryer, is mainly used to dry materials like chicken manure, slag, compound fertilizer, straw briquette fuel, granular fuel and saw dust briquette, etc. The drying concept of Fote rotary dryer is based on the principle of easy operation and convenient maintenance. With remarkable features of reasonable structure, few easy-wearing parts and humanized design, the rotary dryer is specially designed for the convenience of users. Fote kiln dryer, with technologies being introduced from Europe, enjoys the features of durable quality, smooth working, small flow resistance and wide application ranges.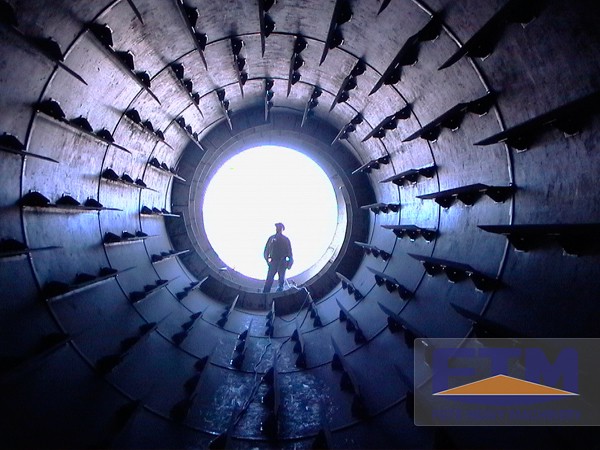 As we all know, the wet materials are easy to stick on the drum wall. While, Fote rotary dryer thoroughly resolves this problem. Based on reasonable structure, Fote rotary drying machine remarkably advantages in small floor space, high working capacity, easy operation, mature technologies and environmental protection. If you choose the Fote kiln dryer, the cost you had intended to bear would reduce a lot. For many years, Fote Machinery dances in the causes of research and development for manufacturing drying equipment. Fote never stops the observation for users and their special needs. During the observing process, Fote gradually knows the developmental direction that is to make customer satisfied.
Compared with other counterparts in China, Fote has enough strong technological support. With three state-level machinery research institutions and more than 50 national patents, Fote Heavy Machinery has established favorable relationship with department of science and technology as well as key universities and colleges. By virtue of the above support, Fote can become the NO.1 brand of China mining machinery. Sincerely welcome you to come for site visit and inspection. Fote rotary dryer price: http://www.ft-dryer.com/products/Rotary-dryer.html.