Fote Rotary Dryer is Worthy of Your Trust
Date: 15-09-2015 From: Fote Machinery Author: Fote Machinery
Rotary dryer, also named as rotary drying machine or kiln dryer, is mainly used for industries like metallurgy, chemical engineering, construction materials and mining, etc. If you are in the field of the above, Fote rotary dryer must be the top choice for you. This paper mainly discusses about several matters needing attention for the installation of rotary drying machine. Matters needing to be confirmed include the total design scheme, locations of related devices and control console. With regard to the workflow arrangement, the work flow of pipelines for material and air should be as short as possible.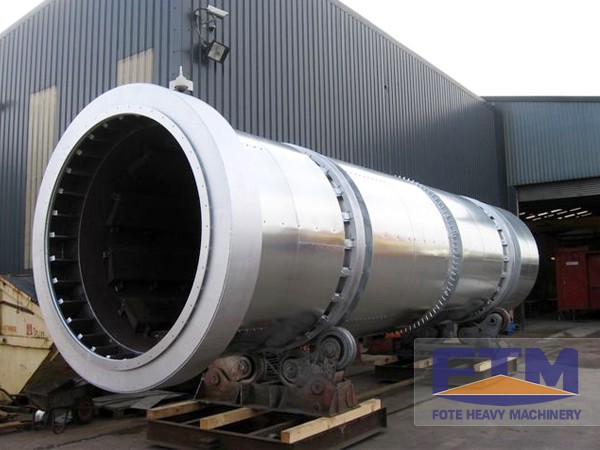 The turns of pipeline should be avoided for the fear of the increase of systemic resistance. Inflammable heat sources should be far away from discharging place. The draught fun of rotary dryer should be in quiet place with available room for overhauls. Taking the easy observation toward the running condition as premise, the control console should be able to deal any abnormal situations. If the circulation is in open type, the mouth for discharging waste gas should be convenient for monitoring. The installation of rotary dryers should conform to relevant regulations.
As a professional manufacturer of rotary drying machine, Fote has made this product for more than 30 years. With three state-level machinery research institutions and more than 50 national patents, Fote Heavy Machinery has established favorable relationship with department of science and technology as well as key universities and colleges. All these enables the leading position of Fote in mining machinery manufacturing industry. Therefore, Fote products are worthy of trust. Sincerely welcome you to come for site visit and inspection. Fote rotary dryer price: http://www.ft-dryer.com/products/Rotary-dryer.html.