Daily Maintenance for Rotary Drying Machine
Date: 13-09-2015 From: Fote Machinery Author: Fote Machinery
Rotary dryer, also named as rotary drying machine, enjoys the remarkable features of high working capacity, simple structure, easy operation, convenient maintenance, reliable and continuous operation, easy control toward the water content in raw material and so on. While, to err is human. It is also true for rotary dryers. With poor wear-resistant ability and high investment, the rotary drying machine should equip cooling devices for hot finished products which are just discharged out.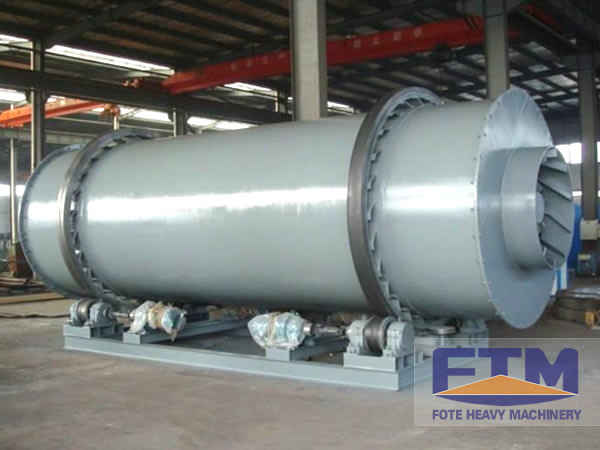 The gear ring and slip ring should keep concentric. Run-out in radial and axial should be controlled within allowed limits. The axes between riding wheel and slip ring should be in parallel. The whole machine should be installed firmly and reliably. Screws for stabilizing the riding wheel should be firmly fixed for the fear of being loosened. Sealing devices in the end caps of rotary drum should be well sealed and stabilized without any leakage. All transmission parts in rotary dryers should be operated flexibly and lubricated with oil frequently.
Compared with other counterparts in China, Fote enter into the world markets at an earlier age. Being the leader of China mining machinery, Fote has made the production for more than 30 years. 30 years can make a boy become a man. Similar to that, 30 years can make a small-sized enterprise become the NO.1 brand of China mining machinery. If you need our products, please click the website and leave messages on it: http://www.ft-dryer.com. We will reply to you as soon as possible. If you have any question about our products, leaving your advice on our website is also OK. We will take them sincerely. Thank you!