Upgrades on Fote Industrial Dryer for Saving Power
Date: 15-09-2015 From: Fote Machinery Author: Fote Machinery
On the side of customers, drying machine must be energy-conserving and environmental-friendly. At present, the concept of energy conservation and environmental protection is become more and more popular. Industrial dryer, once called as the largest drying machine in power consumption, becomes more and more energy-conserving in these days. As a professional manufacturer of industrial dryer, Fote has its own unique viewpoint on the following aspects.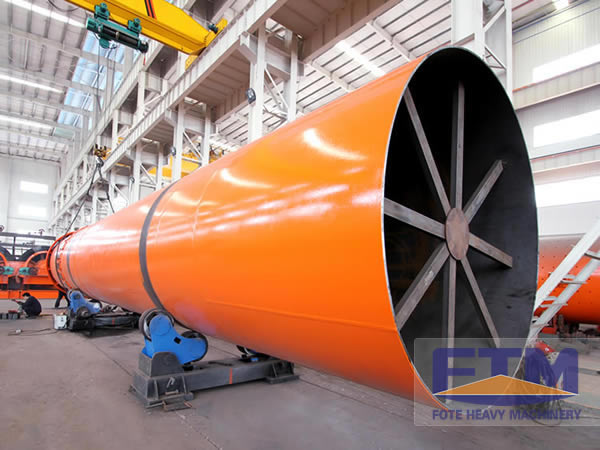 In general, the L-shaped lifting boards is fixed vertically. Along with the rotation of blade, the lifting boards work in a large area with different heights. The rate of heat exchange is relatively high. It needs to be noticed that the upgrades of industrial dryer is based on the overall considerations. If the ventilating effect is good but the temperature of waste gas is more than 100℃, you can add more X-shaped lifting boards inside the industrial dryer.
Cone feeder can be equipped in industrial dryer, which performs the roles of slowing the flowing speed of raw material in hot zone, improving the rate of heat exchange as well as reducing the front temperature of industrial dryer. This method can also be used for wood chip dryer or sawdust rotary dryer. In a word, measures for saving the energy should start from the technical upgrades toward the inner structure of industrial dryer.
Morality oriented, people will be honest; quality rooted, product will be excellent. If you are interested in some of industrial dryer or other products, please feel free to visit our website and leave messages for more information and price. We are looking forward to establishing long-term cooperation relationships with you in the near future. Industrial dryer supplier: http://www.ft-dryer.com.