Unique Structure of Fote Sand Rotary Dryer
Date: 15-11-2015 From: Fote Machinery Author: Fote Machinery
Generally speaking, sand materials can become dried sand after three backhauls. Since different backhauls have different heating forces, sand materials can be fully heated after three backhauls. With remarkable features of unique structure, good sealing effect, high thermal efficiency and great energy conservation, the sand rotary dryer can realize the effective heat-transfer as long as the sand materials contact with the heat energy. In order to dry sand materials completely and effectively, you can equip the sand dryer with other parts like hot air furnace, feeder and belt conveyor, etc.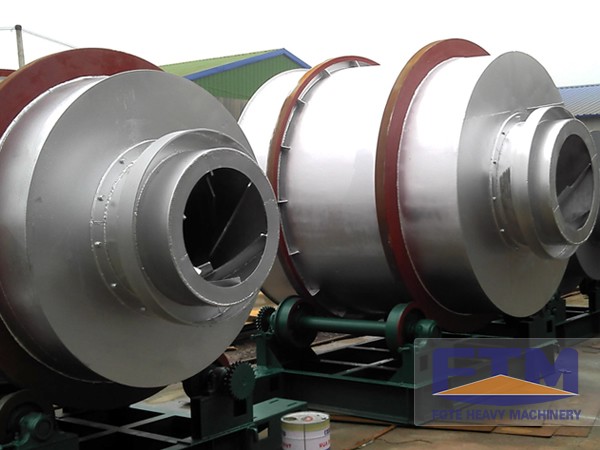 Being made up of chassis, riding wheel, rotary drum, roller ring, wheel gear and gear cover, quartz sand drying machine is divided into two structures. Being equipped with the lifting boards with different angles and distances, the quartz sand drying machine can effectively and rapidly dry the raw materials and make the heat insulated. Being forged with heat-resistant and wear-resisting materials, river sand dryer can be more durable for high temperature and hard materials.
Morality oriented, people will be honest; quality rooted, product will be excellent. As a professional manufacturer of sand dryer, Fote Machinery carefully takes the feedback from users and hires a lot of professional engineers and technicians to improve the machine structure and technologies. If you need our products, please leave messages our official website or directly email us. We will reply to you as soon as possible. Sincerely welcome you to come for site visit and inspection. Looking forward to working with you in the near future.