How to Test the Reliability of Three-drum Dryer?
Date: 13-11-2015 From: Fote Machinery Author: Fote Machinery
Reliability, as a special term, refers to the ability of machine to finish certain work under the regulated situations and within limited time. There are several indexes which can prove the reliability of three-drum dryer. The following content will discuss these indexes one by one.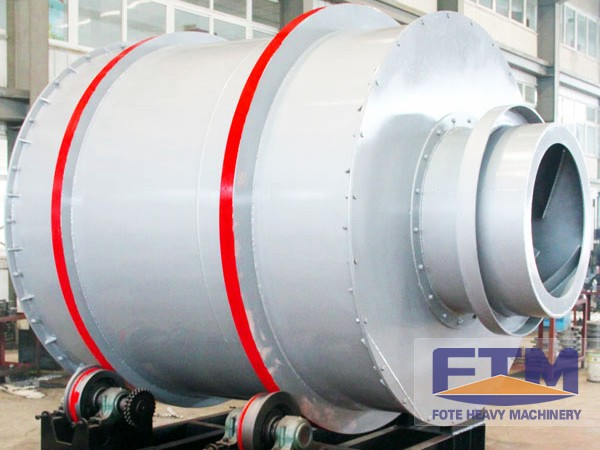 The first one is maintenance degree. Someone thinks that the maintenance degree may refer to the probability of three-drum dryer to work without any failures. While, it is rare to see that machine has no failure during the long-term working process. Therefore, we can understand the maintenance degree as that machine can still work after failures are solved. The second one is the effective degree. To account this degree, you can combine the times for no-failure working and failure repairing together.
The last one is the failure rate. It refers to the probability of machine to have failure per unit of time. All the above are some effective indexes for measuring the reliability of three-drum dryer. By improving the reliability of machine, you can save a lot of time and loss for repair and maintenance. What's more, the output can be elevated with little production cost.
Morality oriented, people will be honest; quality rooted, product will be excellent. If you are interested in the three-drum dryer of Fote Machinery, please leave messages our official website or directly email us at vip@sinoftm.com. We will reply to you as soon as possible. Sincerely welcome you to come for site visit and inspection. Looking forward to working with you in the near future.