Repairing Work for the Three-drum Drying Machine
Date: 15-11-2015 From: Fote Machinery Author: Fote Machinery
During the working process of three-drum dryer, some easy-wearing parts are easy to be damaged and even worn out. As time goes by, the intrinsic precision, performance and efficiency of easy-wearing parts will be gradually lowered. While, If being repaired designedly, the precision, performance and efficiency will be gradually recovered. The works of repair and maintenance for three-drum drying machine can not be mutually replaced, since their contents and roles are different.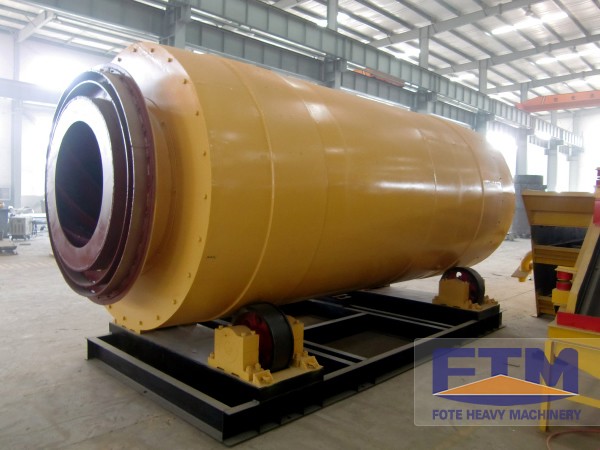 For the work of maintenance, it can be divided into many plans according to the using situation of three-drum dryer. With regard to the work of repair, it is unintended and urgent. With regard to the overhauling work, it mainly refers to wearing degree, technological status, loading condition and accuracy error, etc. For the changing and overhauling work, it needs to be done according to some situations. The following content will give a detailed explanation to these situations like cracks on the drum, local deformation of drum, serious wear of tyre surface and lifting boards.
With products being exported to countries like India, Pakistan, Japan, Australia, Fote Machinery as the NO.1 brand of China mining machinery is well-received around the world markets. Being awarded the "Chinese Famous Brand", Fote has made the production for more than 30 years. If you need our products, please leave messages our official website or directly email us. We will reply to you as soon as possible. Sincerely welcome you to come for site visit and inspection.