Factors to Enhance the Drying Effect of Sand Dryer
Date: 16-11-2015 From: Fote Machinery Author: Fote Machinery
As a professional manufacturer of sand dryer, Fote has made the production for more than 30 years. In order to expand the market scale further, Fote has made a lot of efforts to increase the R&D expenditure, improve the quality management system, optimize the product quality from all aspects as well as strengthen the core competence. What factors can influence the drying effect of quartz sand drying machine? The following content will give you answers.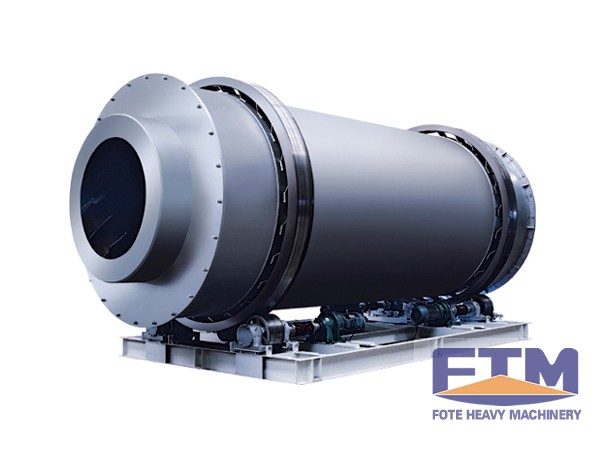 The first factor is the water content in raw material. It can influence the working efficiency of quartz sand drying machine. Before the working process of sand dryer, you should control the water content in raw material well. If the water content of raw material can not be well controlled, the water will enter into the sand rotary dryer along with the raw material. As a result, the drying time would be lasted and the production cost would be seriously influenced.
The second factor is the temperature of flue gas. As we all know, the fastest way to evaporate the water content is to improve the drying temperature. While, the temperature of flue gas should be controlled in a limited scope. With advanced technologies being introduced from America, Germany, Japan and Australia and products being exported to more than 30 countries, Fote Machinery is always doing its best to offer the best products and services for customers. If you need our products, please leave messages our official website or directly email us. We will reply to you as soon as possible. Sincerely welcome you to come for site visit and inspection.