Three Drying Ways of Fote Coal Slime Dryer
Date: 06-04-2016 From: Fote Machinery Author: Fote Machinery
There are three drying ways of coal slime dryer, respectively named as paddle heating, solar heating and oxidation drying. The following content will discuss about the three drying ways in detail. Way of paddle heating, being equipped with devices like dryer, feeder of coal slime, heating source, gas puffing system, heat recovery, dust control and ash discharge, works on the heating system.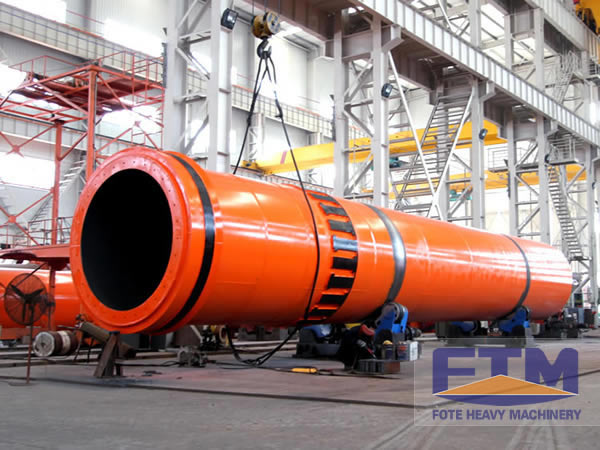 By virtue of the oxidation drying, coal slime and pure oxygen can be delivered into the reaction vessel with required temperature and pressure at the same time. Under the situations of strong pressure and high temperature, pure oxygen can oxidize most organic slime without the help of catalyst. As to the slime remains, they can be dehydrated and dried under the mechanical way.
For the way of oxidation drying, it is suitable to the non-agricultural fields. If temperature at the discharging mouth of coal slime dryer is very high, finished products will be very poor in quality and ineffective in performance. If the end near to the fire is on the top while the end far from the fir is at the bottom, materials in the rotary drum of coal slime dryer will be unevenly distributed.
What's worse, materials in the drum will move to the lower end during the moving process. Therefore, raw materials can not be well dried. All the wrong ways can be avoided. You should run the coal slime dryer in strict accordance with the instructional books. Greater discounts for you on website of Fote Machinery!