What Can You Enjoy by Using the Sand Rotary Dryer?
Date: 07-04-2016 From: Fote Machinery Author: Fote Machinery
With the fast developing speed, sand dryer has wide space for future development. Known as the NO.1 brand of quartz sand drying machine, Fote Machinery will invest more to make the structure and performance meet the increasing demands of customers. With the service tenet of being responsible for every procedure, every product and every customer, Fote Machinery dedicates to offering the best products and services for you.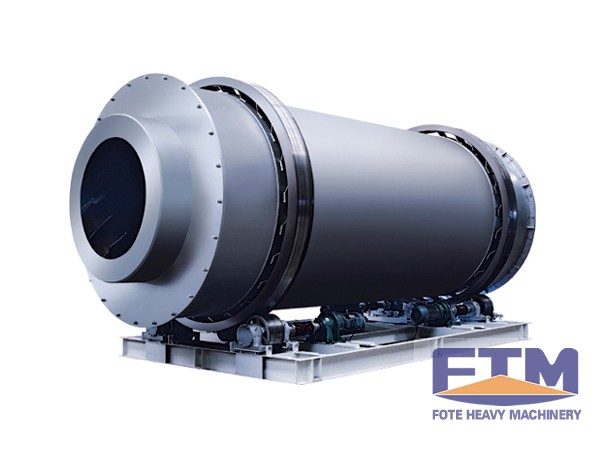 With remarkable features of high working efficiency, strong working capacity and long service life, quartz sand drying machine is mainly used for the building field. The production of sand dryer can meet the increasing demands of customers for the sand aggregates and stimulate the development of building field. In a word, win-win relationships exist between the sand dryer and building field.
As to the application range in the mining field, sand dryer can dry the wet minerals. Water content in minerals can influence the output and working efficiency of river sand dryer. If water content in sand materials is less than required, they will accumulate in the rotary drum of sand dryer. Since wet materials are accumulated in the rotary drum, they will not be effectively dried by the river sand dryer.
Therefore, you should make the water content in sand materials be qualified before the feeding process of sand dryer. Only so, working efficiency of sand rotary dryer will be improved. Interested in the price of sand rotary dryer? Leave messages on website to enjoy the discounts!