Techniques for Heat Balance in Fote Lignite Dryer
Date: 11-03-2016 From: Fote Machinery Author: Fote Machinery
Along with the industrial development like mining, power plant and building material, development speed of lignite dryer is quite fast. How to control the heat balance in lignite coal dryer? The following content will discuss about this question in detail. Heat balance in lignite dryer means that temperature at all sites in drum is in stable condition. If heat balance is destroyed, you will confront the problems like serious waste of fuels.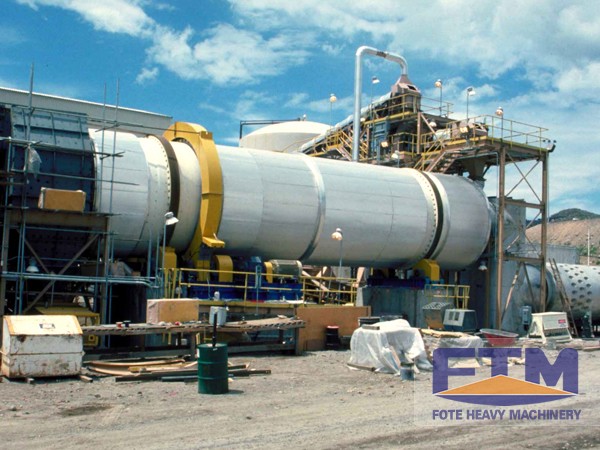 If temperature in drum is too low, working efficiency of lignite dryer will be seriously influenced. What's worse, raw materials in coal ash dryer will be inefficiently dried. Therefore, you should strictly control the temperature in drum during the working process of coal ash dryer. Due to the different thermal value, every fuel can release different levels of heat energy. Therefore, it is advisable to use one kind of fuel as the standard.
Besides, you should reasonably control the air volume. If air volume is too high, you should immediately lower the air brake. If necessary, you should control the air output under the setting. If temperature in drum backs to normal, you can gradually elevate the air brake. Based on the changing tendency of temperature, you can reasonably control the addition of fuels. What's more, the fuel addition should be carried through according to the principle of often adding in small quantities.
According to the changes of fuel calorific power in drums, you should properly add. Known as the NO.1 brand of coal ash dryer, Fote Machinery can offer the greater discounts for you on website!