Superior Performance of Wood Shavings Dryer
Date: 15-06-2016 From: Fote Machinery Author: Fote Machinery
Even though the drying industry starts in recent years, it still stimulates the development of wood chip dryer. Wood chip dryer is able to turn those agricultural and forestry wastes into products of great value. The following content will discuss about the filtering performance of wood shavings dryer.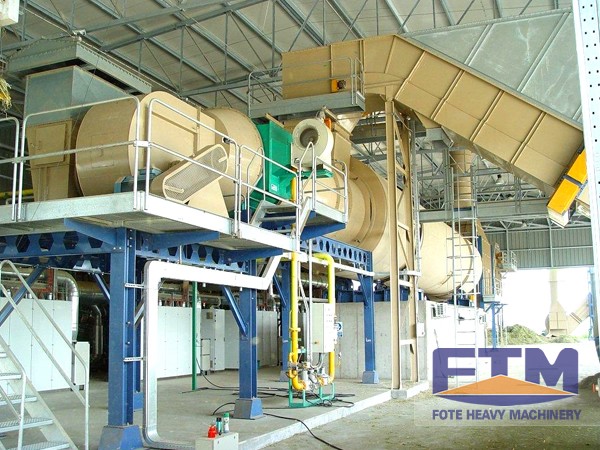 Since wood chip dryer is able to finish many works, there is no pollution. The purity of wood products is quite high. Washing work can be finished in vacuum or strong pressure. The whole process is easy to control and operate. By using the wood chip dryer, you do not need to contact with the poisonous medium for long time.
Sometimes, you can use the wood chip dryer to process some poisonous or organic products. Wood chip dryer is very compact and does not take you a lot of lands. What's more, it is cheap to install and set up the wood pellet mill. Since the work of wood chip dryer do not need the independent filter, centrifugal machine, washing sink and dissolving device, cost for using it is reduced a lot.
The wood chip dryer is very strong in application ability. It can work with cold wind or hot wind, in strong pressure or vacuum. The drying work of wood chip dryer can also use the inert gas. The drying speed of wood shavings dryer is very fast. The drying work can be convection drying or high-efficient contact drying. Get price by clicking website!