Superior Performance of Fote Three-drum Dryer
Date: 28-12-2015 From: Fote Machinery Author: Fote Machinery
Featured in the high working efficiency, advanced technologies, reasonable operating parameters and easy operation, the three-drum drying machine can be widely used to dry materials like coal, iron powder, yellow sand, molding sand, slag and coal cinder, etc. The following content will discuss about the detailed advantages of three-drum drying machine. By using the three-drum dryer, you can get the dried products with water content less than 0.5%. If you want to invest the production lines of dry-mixed mortar or mineral slags, the three-drum drying machine will be a good helper for you.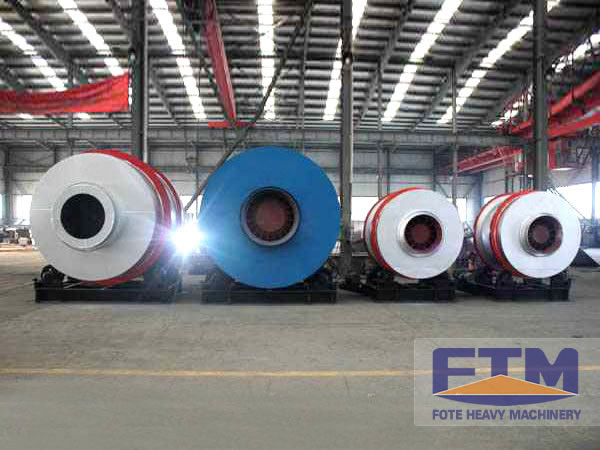 The thermal efficiency of three-drum dryer can be higher than 70%. While, for the traditional single-drum dryer, its thermal efficiency is only about 35%. For the fuel of three-drum dryer, it can be the coal, oil or natural gas. For materials with size less than 20mm, the three-drum dryer is available. As to the water content in finished products, you can adjust the three-drum dryer according to your demand.
For the temperature of discharged air, it is very low. The service life of dedusting device is very long. For the transmission parts of three-drum drying machine, they are driven by the riding wheel, but not the gears and pinions. As a professional supplier of three-drum drying machine, Fote Machinery is dedicated to offering the best products and services for customers. With the service tenet of being responsible for every procedure, every product and every customer, Fote makes its products more and more popular among the world markets.
Surprises for you on our website!