High-efficient Brown Coal Dryer of Fote Machinery
Date: 29-12-2015 From: Fote Machinery Author: Fote Machinery
Lignite coal dryer, also named as lignite dryer for short, is mainly used to dry materials like coal dust, coking coal, powder carbon, active carbon, dust coke, powder materials, waste residue and so on. By virtue of the wide application ranges of finished products, the industry of lignite dryer is greatly promoted. Since the lignite coal dryer is compact in structure, it is quite easy and cheap to be installed. For the working process of lignite coal dryer, it does not need the help of independent devices like filter, centrifuge, washing tank and dissolver, etc.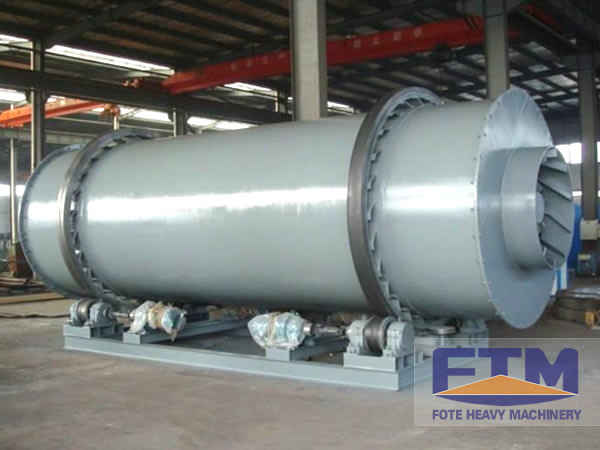 The project investment can be saved a lot. For different coal materials, the lignite dryer has different drying mediums like cold air, hot air, elevated pressure, vacuum and inert gas, etc. The drying speed of coal ash dryer is very fast. According to the properties of raw materials, the drying work can be in different modes. As a professional supplier of lignite dryer, Fote Machinery is known as the NO.1 brand of China mining machinery. During the development process for more than 30 years, Fote Machinery has its own rich cultures.
With regard to the business concept, it is that quality creates the value, honesty forges the future. As to the blue sprint, it is to create the international brand and build the century foundation. As for the corporate spirit, it is the honesty, concentration, cooperation and innovation. All these are huge spirit impetus for the development of Fote Machinery. Hoping to working with you in the near future.
Click the website to know the price of lignite dryer!