Structure of Wheel and Bearing in Rotary Dryer
Date: 15-09-2015 From: Fote Machinery Author: Fote Machinery
Knowing about the structure of riding wheel and bearing is helpful to the installation, debugging and operation of rotary dryer. The rotary drying machine is made up of parts like rotary drum, big gear ring, small pinion, riding wheel, catch wheel, tyre and roller axle, etc. The transmission of kiln dryer works by riding wheel but not gear and pinion. Based on the difference of bearing, the riding wheel of kiln dryer is classified into sliding bearing group and rolling bearing group. With regard to the latter, it advantages in simple structure, easy maintenance, small friction force and little power consumption. As long as the load is smaller than 100 tons, the rolling bearing is available.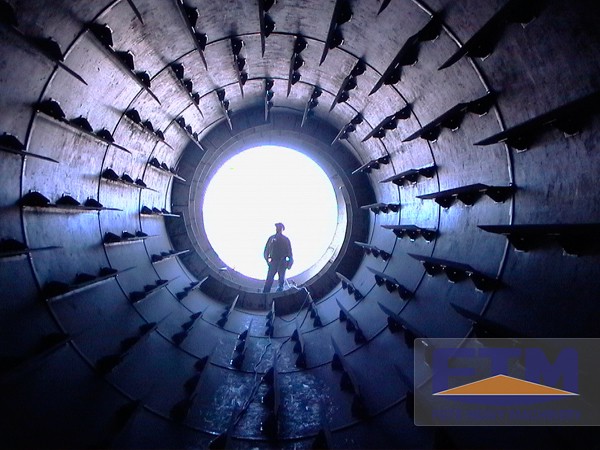 The bearings at right and left on roller group can be arranged either in separate or in group. Roller group of rotary drying machine in large-size is generally in separate structure. Sphere tiles are equipped in rotary dryer, which perform the role of making the left bearing and right bearing in the same coaxial line during the installation and debugging processes. Being the NO.1 brand of China mining machinery, Fote has made the production for more than 30 years.
The products in Fote include the drying machines, briquetting machines and pellet making machines. By virtue of excellent performance and high working efficiency, Fote products are more and more popular around the world markets. If you want to work with us, please feel free to leave messages on the following website or directly email us for detailed information like price: http://www.ft-dryer.com. We will reply to you as soon as possible. Sincerely welcome you to come for site visit and inspection.