Standard for Installing the Feeder of Sand Dryer
Date: 01-03-2016 From: Fote Machinery Author: Fote Machinery
Sand dryer, also named as quartz sand drying machine, is respectively equipped with the feeder and discharger at the feeding mouth and discharging mouth. To make raw materials smoothly enter into the rotary drum, there should be some standards for installing the feeder. At first, you should inspect the angle of feeding pipe.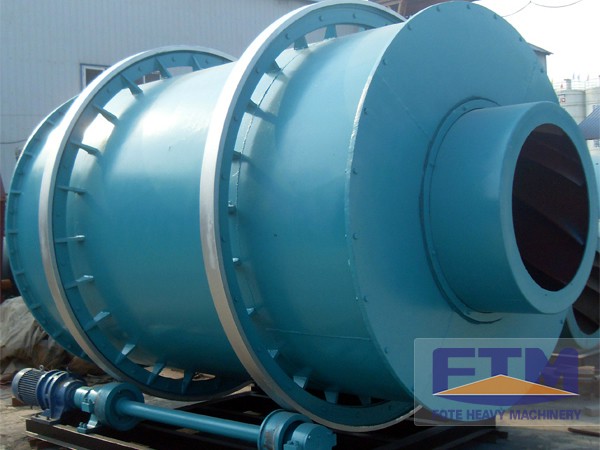 As long as feeding work is not influenced, you should elevate the discharging cylinder as much as possible. For the upper end of discharging cylinder, it should not contact with the tail ring of river sand dryer. While, for the fear of any damage for tail ring and cylinder due to the hot temperature at the feeding mouth, length of discharging cylinder in rotary drum should not be too long.
With the service tenet of being responsible for every procedure, every product and every customer, Fote Machinery has established favorable relationships with many enterprises at home and abroad. After elevating the feeding chute, you should change the blades of screw conveyor with triangular stiffened plates.
Roles of triangular stiffened plates are to slow the moving rate of raw materials in high-temperature zone, fully absorb the heat energy, accelerate the rate of heat exchange and reduce the temperature at the front of sand dryer. As a professional supplier of sand rotary dryer, Fote Machinery dedicates to offering the best products and services for you.
Interested in the price of quartz sand drying machine? Leave messages on website to get greater discounts.