Excellent Features of Fote Sand Rotary Dryer
Date: 26-02-2016 From: Fote Machinery Author: Fote Machinery
Featured in the high working efficiency, strong working capacity and long service life, sand dryer can be widely used for industries like slag industry and sand making industry, etc. The following content will discuss about the superior features of river sand dryer. For the traditional dryers, their thermal efficiency is just about 35%. While, for the advanced sand rotary dryer, its thermal efficiency is higher than 70%. For the fuels used to heat the rotary drum of sand dryer, they are coal, oil and natural gas.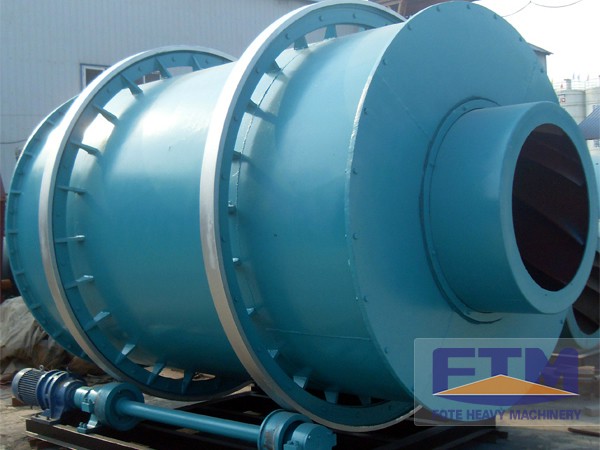 With wide application ranges, quartz sand drying machine is able to dry materials in the shape of briquettes, particles and powders with size less than 20mm. According to your demands, parameters of sand dryer for water content in finished products can be adjusted with ease. Temperature for the exhausted gas is very low. Besides, time for using the dedusting device is very long. In a word, sand dryer machine is a good choice for you.
Featured in the low investments for civil engineering and low energy consumption, sand dryer can be a good helper for you to process materials like river sand, artificial sand, silica sand, yellow sand, mineral sand, mineral powder, grain slag, blast furnace slag, coal ash, coal cinder and so on. Except for the sand materials, sand rotary dryer is also suitable to dry materials like mineral slag, clay, coal, iron powder, mineral powder and other mixed materials.
Compared with the traditional dryers, sand rotary dryer is more convenient, economic and advanced. Fote Machinery looks forward to working with you in the near future. Discounts for you on website!