Stable Performance of Fote Lignite Coal Dryer
Date: 06-01-2016 From: Fote Machinery Author: Fote Machinery
Featured in the mature technologies, stable performance, great energy conservation and little energy consumption, the lignite coal dryer is the first choice for many clients. By virtue of the superior advantages, the coal ash dryer is the best one to meet the increasing demands of industries. As one of the important part of lignite coal dryer, the furnace can directly influence the production work. Featured in the simple structure and precise production, the furnace can perform well as long as being well maintained.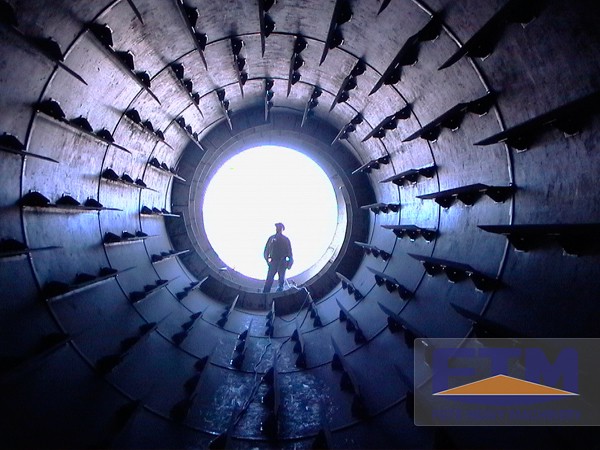 If there is something wrong with the furnace, you should maintain the locating pin of door and ensure the switch of inspection door be flexible. On this basis, you should intensify the checks for the inspection door of brown coal dryer. Inspection door, being made up of the ordinary steel plates with thickness about 4mm, is installed in the coal ash dryer. For the fear of deformation, Fote Machinery uses the angle iron to weld the stiffener at the outside of large-sized inspection door.
In order to avoid the steel plates to be directly burned and heated, Fote Machinery welds the anchoring parts between inspection door and contacting surface. The inspection door, upgraded by Fote Machinery, is more and more popular among the users of lignite coal dryer. Featured in the reliable operation, excellent service, cheap price and high working efficiency, coal ash dryer can be a good helper for you. Except for the lignite coal dryer, Fote Machinery can also produce the dryers like industrial dryer, sawdust dryer, slag dryer and granulating dryer, etc.
Click the website to get the E-books of lignite dryer for free!