Special Design of Fote Lignite Coal Dryer
Date: 22-09-2015 From: Fote Machinery Author: Fote Machinery
For ordinary dryers, material feeding is generally carried by the refractory tremie pipe on the top of boiling furnace. Since the boiling furnace of ordinary dryer is extremely hot, the tremie pipe forged with refractory material is easy to be burned out. As a result, the working performance is seriously influenced. When it refers to the design of lignite coal dryer, Fote Machinery equips the head of lignite dryer with special feeding device. Without the use of tremie pipe, the burning-out problem can be avoided and the feeding can be more smooth and effective.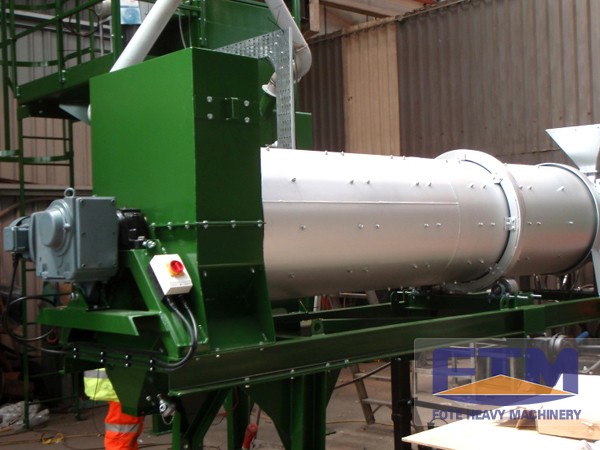 Since the raw material of lignite coal dryer is not limited to the lignite, for other materials, Fote lignite dryer has to be more capable. In order to satisfy the requirements of different raw materials for the revolving speed of coal ash dryer, you can appropriately adjust the revolving speed and rise the lifting boards. Appropriate adjustment is helpful to the drying efficiency and transmission system of brown coal dryer. As a professional manufacturer of lignite coal dryer, Fote Machinery would like to offer the best services and products for you.
Take the well-known one-stop service as example. Before sale, we will provide you the purchase plans and process flow design. Then, we will begin to manufacture equipment according to your special demands. Amid sale, we will send technicians to the working site for guiding installation and adjustment. Besides, we will help you to train operators and finish the check and accept. After sale, we will regularly pay return visits for you. If you need our products, please click the website and leave messages on it: http://www.ft-dryer.com. Thanks for your support.