High Thermal Efficiency of Lignite Coal Dryer
Date: 23-09-2015 From: Fote Machinery Author: Fote Machinery
According to the feedback we receive from customers that the drying efficiency of lignite coal dryer is less than satisfactory, Fote specially allocates several technicians to visit on site and makes a lot of corresponding tests about this problem. How to improve the thermal efficiency of lignite dryer? The following content will give answers. In order to control the drying temperature, you can equip the devices for feeding and discharging materials with thermoelectric couple. By reading the data on couple, you can have a clear mind toward the working condition of rotary drum. At the same time, these data offers guidance for you to reasonably adjust the working temperature inside the rotary drum.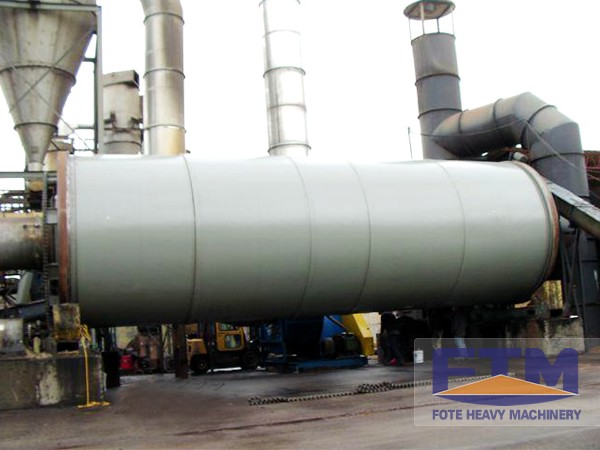 The contacting situation between drying medium and raw material can influence the drying efficiency of brown coal dryer. Effective widening of contacting area between drying medium and raw material can improve the drying rate. Temperature, humidity and flow rate of drying medium can influence the working performance of lignite coal dryer. Higher the temperature of drying medium, lower the relative humidity of raw material. Faster the flow rate of drying medium, shorter the time for drying raw material.
Compared with other counterparts in China, Fote enters into the world markets at an earlier age. Being the leader of China mining machinery, Fote has made the production for more than 30 years. 30 years can make a boy become a man. Similar to that, 30 years can make a small-sized enterprise become the NO.1 brand of China mining machinery. If you need our products, please click the website and leave messages on it: http://www.ft-dryer.com. We will reply to you as soon as possible.