Six Systems Being Equipped for Fote Lignite Dryer
Date: 11-03-2016 From: Fote Machinery Author: Fote Machinery
With the amazing ability to turn wastes into things of great value, lignite coal dryer is becoming more and more popular in these years. The following content will discuss about the roles of lignite coal dryer. Featured in the high working efficiency, strong working capacity and long service life, lignite dryer is able to dry materials like coal dust, coking coal, powder carbon, active carbon, dust coke, powder materials and waste residue, etc.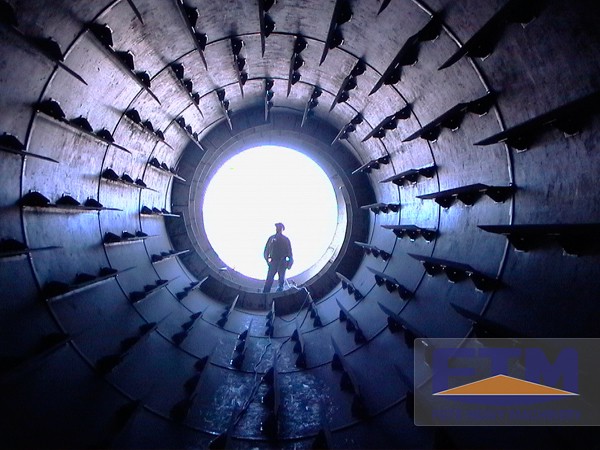 Finished products of lignite coal dryer, with water content less than 12%, can directly serve as the fuels to take the places of fossil fuels like coal, oil and natural gas. The working system of lignite coal dryer has six parts, respectively named as heating system, feeding system, delivering system, drying system, dedusting system and automatic control system. Wet lignite, being delivered into the scattering device through belt conveyor, enters into the rotary drum as the dispersed materials.
Dedusting device, with environmental standard higher than the national demand, can alleviate the pollution of coal ash dryer to environment. By equipping the lignite coal dryer with dedusting device, Fote Machinery dedicates to strongly answering the strong national appeal for clean environment and sustainable development. To ensure the high-efficient transfer of coal material, Fote Machinery equips the coal ash dryer with specialized belt.
With regard to the inner structure of coal ash dryer, Fote Machinery makes some specialized design. Unique devices for dispersing coal materials, being equipped in brown coal dryer, can play the roles of widening the contacting area between coal slime and hot wind as well as greatly improving the working efficiency. Surprises for you on website!