Selection of Dedusting Device for Rotary Dryer
Date: 17-09-2015 From: Fote Machinery Author: Fote Machinery
Rotary dryer, with another name of rotary drying machine or kiln dryer, is widely used for industries of metallurgy, chemical engineering, construction materials and mining, etc. With the amazing ability to turn wastes into things of great value, Fote rotary drying machine is more and more popular among customers at home and abroad. The feed end of rotary dryer should have certain negative pressure inside, which can immediately inhale the hot air from furnace and arouse the heat exchange between hot air and wet material. In a word, the preparation of negative pressure is for rapid drying. The waste gas, being produced by heat exchange, should be discharged out immediately.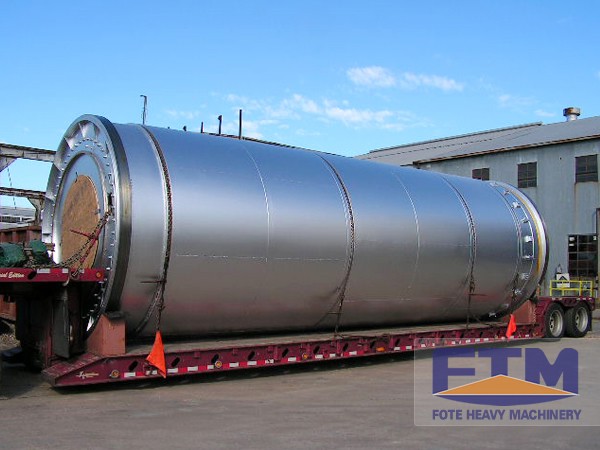 At present, the dedusting device, being equipped in kiln dryer, is generally the bag filter. Even though the dedusting devices like cyclone dust removal and static duster are great in ventilating effect, they are poor in controlling the dust density. Bag filter, with different processing capacities, should be selected according to the size and structure of rotary dryer, type and water content of raw material. It can be clearly seen that the optimization of dedusting device is helpful to improve the total output. Before purchasing the rotary drying machine, you should have a clear mind toward the existing and desired situations.
With the marketing principle that occupying market by products, creating market by service and leading market by popularity, Fote has been making a lot of efforts to practice this marketing principle. By virtue of excellent products and perfect service, Fote has established long-term cooperation with many enterprises. If you need our products, please click the website and leave messages on it: http://www.ft-dryer.com. We will contact with you as soon as possible.