Role Play of Fote Sand Rotary Dryer
Date: 15-09-2015 From: Fote Machinery Author: Fote Machinery
Sand dryer, also named as quartz sand drying machine, river sand dryer or sand rotary dryer, is mainly used to dry materials like river sand, artificial sand, silica sand, yellow sand, mineral sand, mineral powder, grain slag, blast furnace slag, coal ash, coal cinder and so on. The sand dryer with an oblique rotary drum can be regarded as a conveying device. Raw materials to be dried are added into the rotary drum from the higher end. During the continuous rotation of drum, raw materials move naturally from the higher end toward lower end.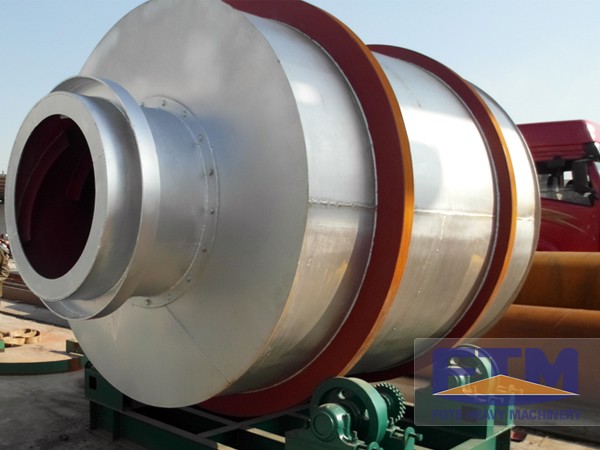 Quartz sand drying machine can also be regarded as a combustion equipment. The milled coal powder are blown into the interior of rotary drum through the air blower. The heat, being generated by the coal powder, passes on the raw material by three basic ways of radiation, convection and conduction. As a combustion machine, the river sand dryer must be wide in combustion space and thermal force field, effective in air supply. Combustion device, being equipped in sand rotary dryer, must be excellent in working efficiency. Therefore, the fuels can be fully burned out.
After being authorized by the international ISO9001, Fote products are more and more popular among the world markets. Compared with other counterparts in China, Fote pays much attention to the service. We can clearly see the overall strength of an enterprise from the service quality. Of course, Fote products have been awarded many prizes in China. If you need our products, please click the website and leave messages on it: http://www.ft-dryer.com. We will reply to you as soon as possible. Sincerely welcome you to come for site visit.