Role of Coal Slime Dryer for Dealing Pollutants
Date: 06-03-2016 From: Fote Machinery Author: Fote Machinery
As one of the industrial slag with larger output, coal slime is more and more produced in recent years along with the development of power industry. If not being dealt timely, these coal slime will pollute the air. More seriously, these coal slime will cause the channel filling if being discharged into drainage. What's worse, toxic chemicals in coal slime may hurt the health of livings. Therefore, it is urgent to comprehensively recycle the coal slime.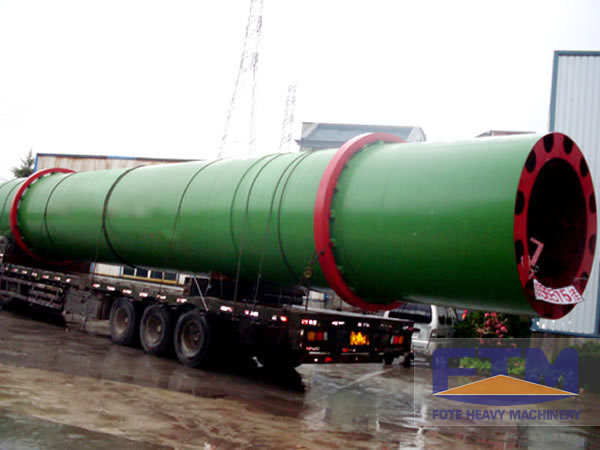 As long as being dried under the simple and reasonable process, wet coal slime can be processed into things of great value. The application of sludge dryer can totally solve the problems for purifying and disposing the coal slime. Featured in the high thermal efficiency and wide application ranges, finished products of slurry dryer can be widely used for industries like chemical engineering, building material and water conservancy, etc.
Since raw materials of coal slime are very rich in sources and cheap in price, production cost of sludge dryer can be greatly saved. As a professional supplier of coal slime dryer, Fote Machinery has equipped the coal slime dryer with several lifting boards and link-type grate wings. They can play the role of intensifying the evaporating effect and heat conduction.
In a word, it is a mainstream to use the coal slime dryer of Fote Machinery to comprehensively recycle the material of coal slime. With remarkable features of low investment, strong drying capacity and high insulating efficiency, sludge drying machine is the top choice for the production line of mineral slag and powders. From the process of design, research to manufacturing, every part should be rooted in the vital interests.