Role of Coal Dryer for Cleaning Coal Slime Wastes
Date: 29-04-2016 From: Fote Machinery Author: Fote Machinery
Lignite dryer, as a kind of machine armed with the high-speed drying technologies, is successful to effectively group the advantages of traditional dryers together. Being coarsely dispersed, coal slime wastes are delivered into the rotary drum. Under the work of rotating blades, wastes of coal slime are lifted up and down.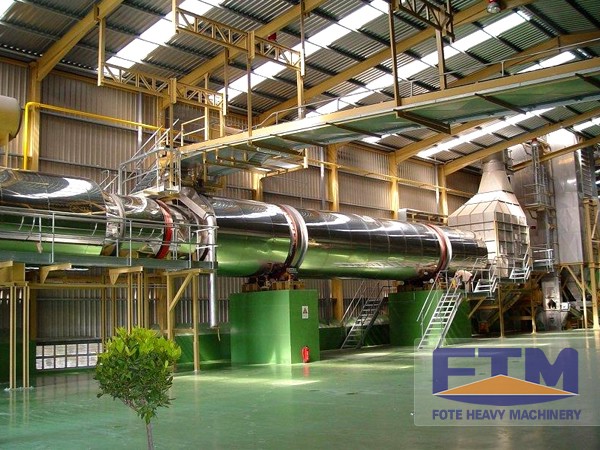 Since the crushed slimes are in dispersed situation in drum, hot air can effectively contact with them. Once hot air contacts with coal slime, heat-transfer would occur. By using the coal ash dryer, you can solve problems of land occupation, land loss and environmental pollution for one time. Except for the above, you can increase the value of slime wastes.
Finished products of coal ash dryer, of great economic and social benefits, can take the places of fossil fuels like coal, oil and natural gas. It is an inevitable tendency for lignite dryer to be more and more energy-conserving and environmental-friendly. It is useless to just place the waste of coal slime outside.
Water content in slime wastes is very high, so it is not smart to directly burn them out. If being placed outside for a much longer period, waste of coal slime will become powders and be flown away by wind. If so, surrounded environment will be seriously polluted. If you directly deal them with lignite dryer, pollution to the surrounded environment will be greatly alleviated.
Since finished products of lignite dryer can take the place of fossil fuels like coal, oil and natural gas, coal resource can be saved a lot.