Factors Related With Efficient Work of Coal Dryer
Date: 27-04-2016 From: Fote Machinery Author: Fote Machinery
There are two indexes that can be used to measure the working performance of lignite dryer. They are the working capacity and water content in finished products. As a professional supplier of lignite dryer, Fote Machinery has made the production for more than 30 years. The following content will discuss about the important factors that can dicide the drying performance of coal dryer.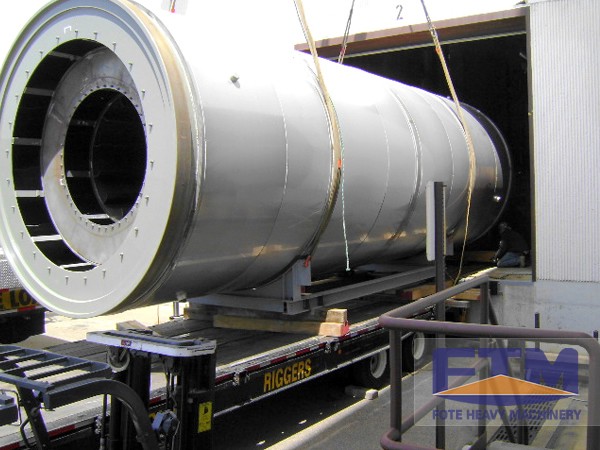 To improve the drying speed of coal slime, the common way is to dry the mix of float coal and fine cleaned coal. Specialized lifting boards and chains, being installed in the rotary drum of coal dryer, can disperse those coal slime wastes. Inclination angle of rotary drum can influence the working capacity of lignite dryer.
What's more, it can decide the performance, size and density of finished products. The general angle is about 4℃to 5℃. Higher the temperature of hot air, faster the drying speed of coal ash dryer. While, the excessively high temperature can influence the quality of coal products. Usually, the temperature of mixing chamber should be controlled at from 700℃ to 800℃.
As to the temperature of discharged material, its temperature changes from 60℃ to 80℃. Larger the revolution of rotary drum, greater the working capacity of lignite dryer. In general, revolving speed of coal ash dryer should be controlled at from 6r/m to 8r/m. To increase the economic benefits, you should notice the above points during the processes to purchase and install the lignite dryer.